Bishop: MCC first-gen student on his way to see the world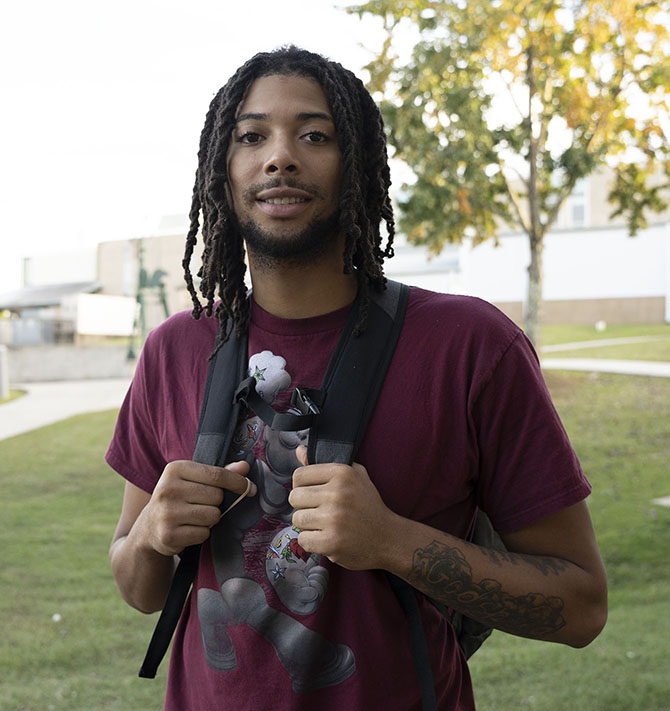 At 6 feet, 6-inches, MCC freshman Elijah Bishop finds basketball is natural for him.
"I'm tall. Also, playing basketball is a stress-reliever," said the 21-year-old St. Louis native, who wears the No. 33 jersey for the Eagles Basketball team as a power forward.
Playing at Iowa Western, a Division 1 community college, Bishop came to MCC after talking to a friend about the College. Joining the team has been a way for him to connect with the campus and the community. "The team is locked in, focused, and communicates with each other. It's more of a bond," Bishop said.
He's one of five children in his family and the first to attend college. "I just felt like it was time for me to be the first," he said, adding, "I wanted to be different."
When he was younger, Bishop played on a travel team and has visited almost every state in the nation; he's even traveled to Cape Town, South Africa. "I want to see the rest of the world – seeing things that guys don't see every day. I want to see the rest of what I haven't seen," he said.
MCC has been home for him this semester, "I really love being here," he said.