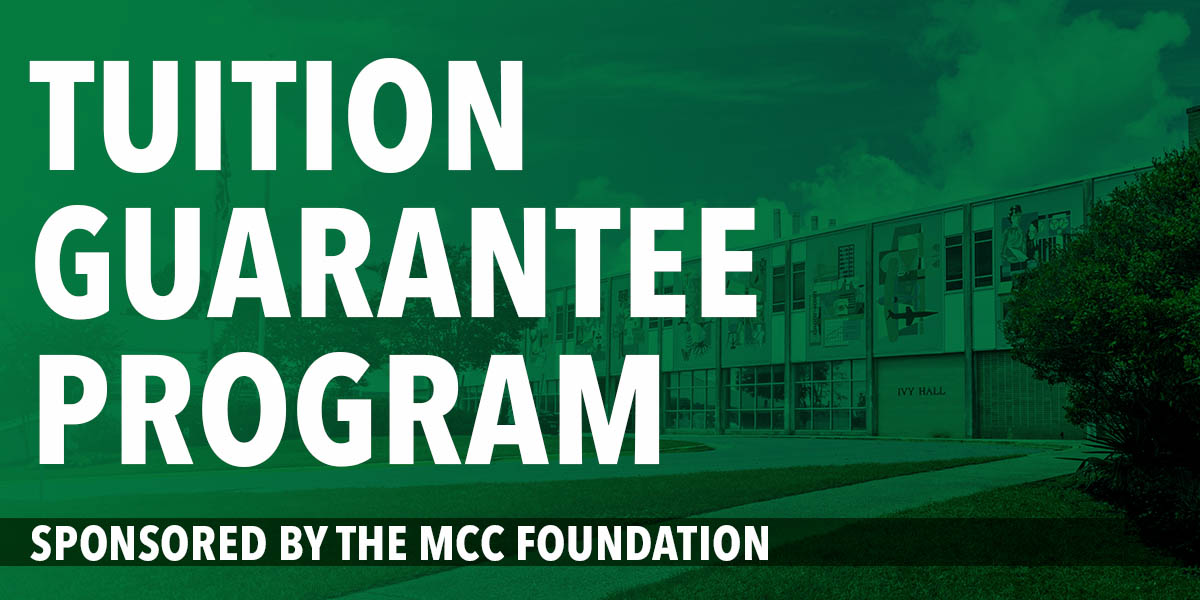 The Meridian Community College Foundation is committed to investing in the future of Lauderdale County and sees the education of all its citizens as the cornerstone of that future. By guaranteeing tuition for four semesters, the MCC Foundation is prepared to invest in all residents of Lauderdale County who graduate from a Lauderdale County high school in the spring (as well as homeschooled graduates who reside in Lauderdale County) who meet the criteria below.
Take the American College Test (ACT) on or before

July 17




Complete the Free Application for Federal Student Aid (FAFSA) at

fafsa.gov


Apply for the Mississippi Tuition Assistance Grant (MTAG) at msfinancialaid.org


Enroll at MCC in at least 15 credit hours in the fall semester following his/her high school graduation. Students who have a military obligation immediately following graduation may petition to have their scholarship held until such time as they complete their active duty.


PLEASE NOTE:

The tuition portion of the Tuition Guarantee Program will be coordinated with other aid a student is awarded. A student who is awarded any other scholarship or grant will receive that money in lieu of Tuition Guarantee funds. Students may not receive aid that exceeds their cost of attendance.
To maintain Tuition Guarantee Funds, students must earn a "C" average or above (2.00 on a 4.00 scale) each semester and remain enrolled in a minimum of 15 credit hours.


Failure to earn a 2.00 grade point average will result in the forfeiture of awards for subsequent semesters.


Any recipient who falls below 15 credit hours before the eighth week of the standard semester will not receive the award for the current semester and will be placed on scholarship probation for the following semester. During the probationary semester, a student may receive the award provided they remain enrolled in 15 or more credit hours past the eighth week. Students must apply for MCC Foundation Scholarships for their Sophomore year.
For more information:
Financial Aid Office
finaid@meridiancc.edu
601.484.8898