MCC Employment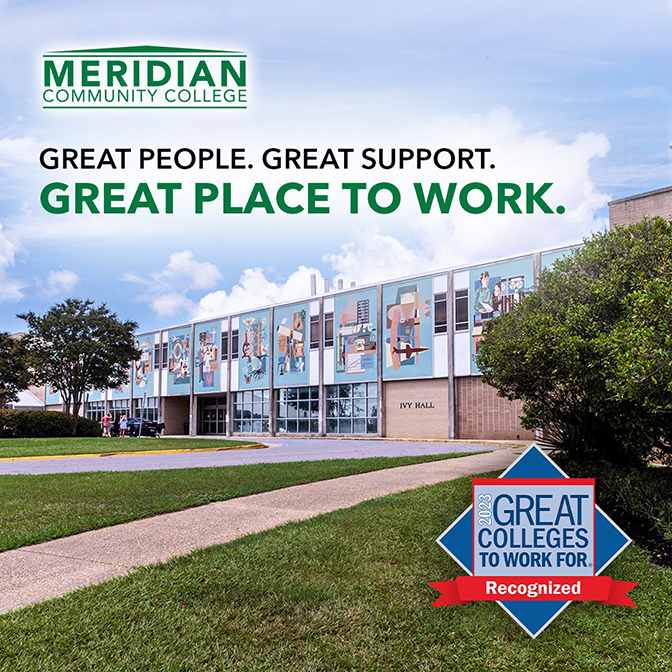 At Meridian Community College, we recognize that our employees are the cornerstone of our institution's success. We are committed to cultivating a vibrant, diverse, and inclusive workforce where everyone can contribute their best work in an environment that respects and values their individuality and dignity.
It is our responsibility to provide a safe learning and working environment for students, faculty, and staff while maintaining appropriate levels of privacy for employment candidates, therefore all job offers to candidate finalists are made after a careful process that includes a satisfactory criminal background check and drug test.
Explore our current employment opportunities below!
Application
2 letters of professional work references
Copies of college transcripts
For more information:

Angie Pickard, Director of HR
angie.pickard@meridiancc.edu
601.581.3508
For more information:

Kate Kirkland, Coordinator
kate.kirkland@meridiancc.edu
601.481.1330