Division of Fine Arts
The Meridian Community College Division of Fine Arts is where creativity and talent come to life. Our division encompasses a range of programs that provide students the opportunity to explore and develop their artistic skills. Our instructors are highly skilled and experienced professionals who are committed to helping students achieve their creative potential.
At MCC, we believe that the arts play a vital role in our community, fostering creativity, critical thinking, and cultural understanding. We are proud to provide a supportive and inspiring environment for students to explore and pursue their passion for the arts.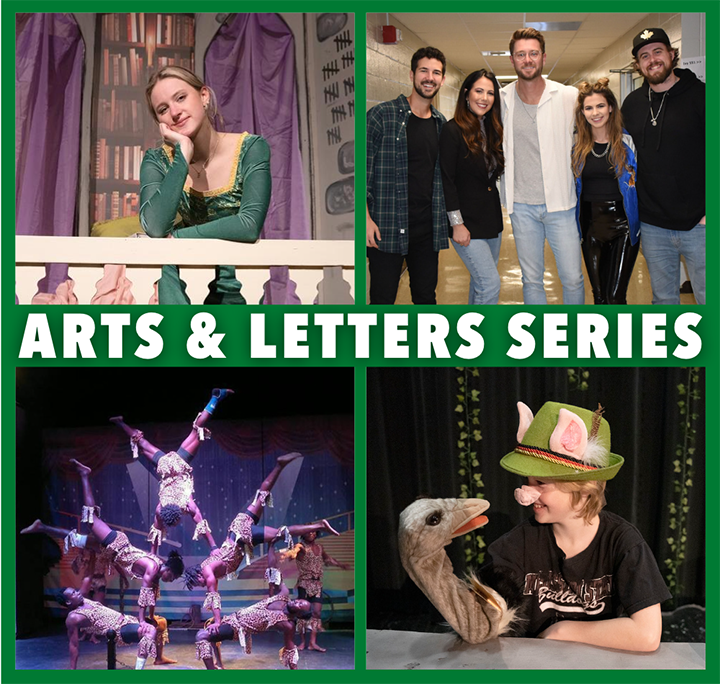 MCC's Arts & Letters Series is a dynamic and inclusive program that brings together the college and the community through a variety of performances, lectures, and interactive events that celebrate all art forms. From TAKE ONE, an after-school performing arts program for children aged 8-12, to STAGE 2, a theatrical training group for students from age 13 to college, our emphasis is on character development, teamwork, and community service. Led by Director Susie Johnson, an accomplished member of the Meridian arts community, the program continues to thrive and inspire!
Discover the captivating world of art at MCC's Casteel Art Gallery, located in the Davidson Fine Arts Center in Ivy-Scaggs Hall. Featuring a versatile space and movable walls, the gallery showcases works by local and renowned artists in a range of styles from abstract to realistic. With five exhibitions each year, visitors can enjoy unique pieces from permanent collections, visiting professionals, faculty, alumni, and students. The Casteel Art Gallery is dedicated to educating its audience about the world of art and providing opportunities for students and the community.
MCC's Music Department offers programs for students seeking a career in the arts. A variety of performance opportunities are available to students through the MCC Concert Choir, Dimensions, Guitar Ensemble, and Gospel Choir. Our experienced faculty provide students with individualized instruction in small class sizes. Whether you are a beginner or an experienced musician, the Music Department offers a supportive and challenging learning environment that fosters creativity, personal growth, and the pursuit of excellence.
For more information:
Mitch Brantley, Fine Arts Division Chair
mitch.brantley@meridiancc.edu
601.484.8881