Board of Trustees
A five-member board of trustees governs Meridian Community College. The board meets on the second Tuesday of the month, and all meetings of the board are open to the public. Officers of the board are the chairman, vice-chairman, and secretary. The chairman and vice-chairman are elected annually and serve for one year; the secretary is the president of the college.
The trustees serve without compensation for overlapping terms of five years. The City Council of the City of Meridian appoints the board members.
PUBLIC NOTICE
The November meeting of the Meridian Community College Board of Trustees will be held on Tuesday, December 13, 2022, at 11:30 a.m. in the Montgomery Hall Banquet Room on the MCC Campus.
- Posted December 12, 2022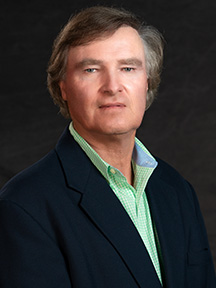 Alex Weddington is a native of Meridian and is a lifelong resident of Lauderdale County. Weddington earned a bachelor's degree in science from the University of Mississippi. He has received the Silver Beaver Award from the Choctaw Area Council of the Boy Scouts, Meridian Jaycee Outstanding Young Man Award and Sertoma Club's Service to Mankind as well as the Meridian Humanitarian of the Year Award. Weddington is a member of the Hamasa Shrine Clown Unit, the Meridian Masonic Lodge and the Meridian York Rite Masonic Bodies, an active volunteer with the Masonic Home for Children for more than two decades and sponsored a golf tournament for the children's activity fund. Weddington is president of General Supply and Machine Co. A member of First Presbyterian Church, Weddington is a member of the G.V. Sonny Montgomery Foundation as well as the board of trustees member for Meridian Community College, where he began serving in 2002.
Tommy Dulaney, a lifelong resident of Lauderdale County, is a graduate of Meridian High School and an alumnus of Meridian Community College. Founder of the internationally-known company Structural Steel Services, Dulaney is a board member of the Mississippi Economic Council, Mississippi Manufacturing Association, Mississippi Partnership for Economic Development, the Mississippi Arts and Entertainment Experience and the Riley Foundation. The longest-serving member of the board of trustees for Meridian Community College, Dulaney began his service in 1984.
Jamie Cater, a native of Meridian, is a lifelong resident of Lauderdale County. Cater, an alumna of Meridian Community College, graduated from Mississippi State University. She is the owner of Cater's Market in Meridian and Starkville and was previously a pharmaceutical representative for Searle. A past president of the Junior Auxiliary of Meridian as well as sponsorship chairman of the organization, Cater is co-founder of the Around Town Carousels Abound project, and a former member of the board of directors for the East Mississippi Business Development Corp. She is a member of First Christian Church in Meridian. A board member of the MCC Foundation, Cater began her term as a board of trustee member for the College in 2014.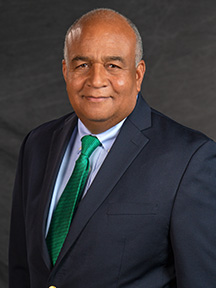 C.D. Smith is a native of Vicksburg and has lived in Lauderdale County for 44 years. Smith received his bachelor's degree in business and industry and master's degree in business administration from the Meridian campus of Mississippi State University. A 46-year employee of AT&T, Smith is regional director for AT&T Mississippi with oversight over 31 counties in east Mississippi. Smith was first appointed to the MCC Board of Trustees in 1991 and served for 17 years until he stepped down in 2008 when the governor appointed him to the Board of Trustees of State Institutions of Higher Learning. Smith has served nearly four decades in the Mississippi Air National Guard, retiring at State Command Chief Master Sergeant's rank. Smith rejoined the MCC Board of Trustees in 2020.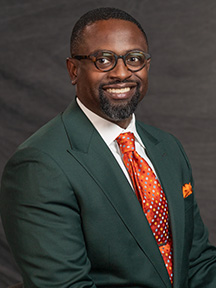 LaBaron Hedgemon is a native of Meridian and has been a lifelong resident of Lauderdale County. Hedgemon received his master's degree in organizational leadership from Fort Hays State University and an honorary doctorate of divinity from St. Thomas Theological Seminary. Currently, he is working on his Ph.D. in global leadership from Johnson University. A banker and lender for 15 years, Hedgemon is the full-time senior pastor for Freedom Rock Church. He also is an education and mentoring consultant, a professionals career coach and pastor to pastors bishop-elect. Civic organization in which Hedgemon volunteers include East Mississippi Business Development Corp., Boys and Girls Club, Kappa Alpha Psi Fraternity Inc., NAACP and International Bishops Conference, USA Inc. His service to the MCC Board of Trustees began in 2020.