MCC students gift others in season of thanks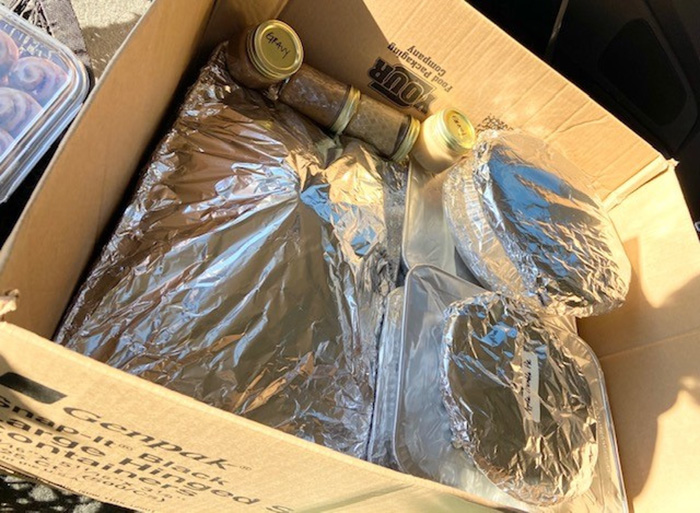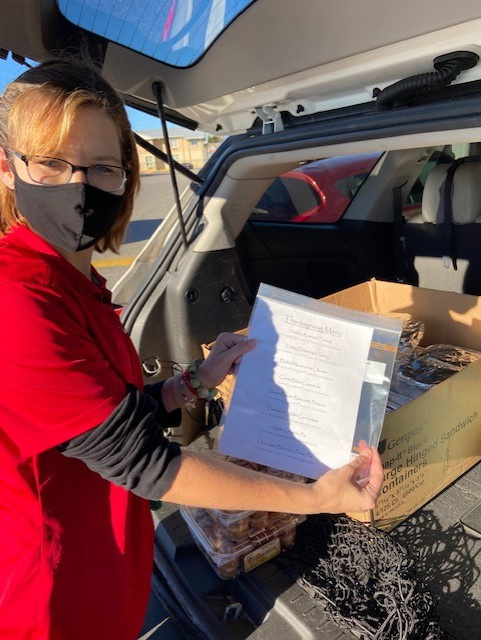 If you look around Meridian Community College for the true spirit of giving, you'll readily find it.
MCC Culinary Arts student Camille McKenna approached her instructor, An Howard Hill, about the possibility of cooking a Thanksgiving meal for a few needy families. "I discussed it with other students, and everyone was on board to do this special project," said Hill.
To bring it home further, the students wanted to help support an on-campus organization that serves others in need. "We contacted student Support Services, and they connected with families that could use some extra help this holiday season," Hill added.
Support Services is a campus department whose mission is to help students realize their academic potential, ease the physical, programmatic and attitudinal barriers students can encounter. LaShundra Grady is the Support Services coordinator. It was Grady's suggestion to assist those in the College's Adult Education Department.
Two Adult Education students, Rebecca Woodard and Jeremy McCalebb, received two Thanksgiving meals for their families, complete with holiday roasted turkey, turkey dressing and gravy, baked macaroni and cheese, green bean casserole, sweet potato bake with pecans, cast iron skillet cornbread, apple crumble pie and chocolate bourbon pecan pie. Some 11 Culinary Arts students participated in fixing the feast, working about five and a half hours preparing the holiday meals.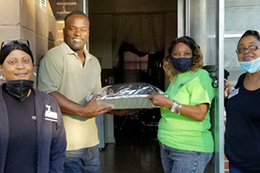 The families, though, were not the only ones receiving. "It's important for students to learn the value of giving back and being a part of a community, so this was the perfect opportunity for a teachable moment," Hill added.
MCC Adult Education staffers agreed and nodded to the students' charitable endeavor. "It is so uplifting to see this selfless gift helping others in need," said Jennifer Whitlock, director of adult education. Rhonda Smith, college and career navigator in the Adult Education division, echoed the sentiments. "Rebecca was all smiles when she picked up her Thanksgiving dinner from the Culinary Department. You can't see it behind the mask, but she was very, very grateful and told me so many times."
Smith added, "truly, this is the season to be thankful."