Laurel High School students dive into career prospects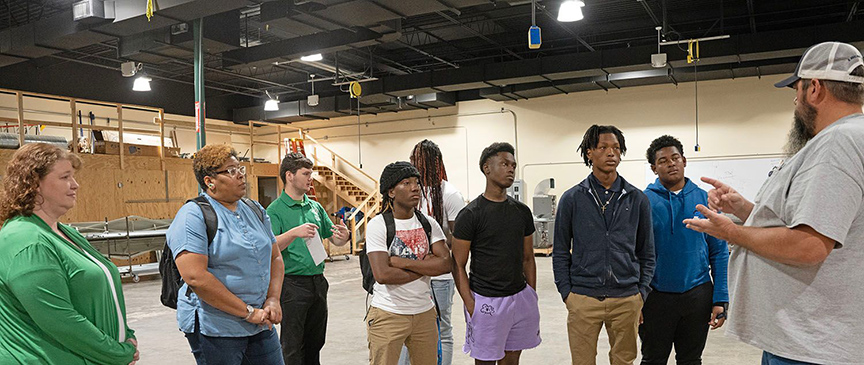 Junior and senior students from Laurel High School got a closer look at career paths during a recent visit to Meridian Community College, which included a tour of the College's career and technical education programs ranging from Electrical Technology to Business & Marketing Management to Graphic Design.
Adding to their day-long tour, the students engaged in interactive games and team-building activities with an Eagle Experience session conducted by the College's Recruiting Team.
To learn more about campus tours, visit meridiancc.edu/tour or contact the MCC Recruiting Department at recruiting@meridiancc.edu.