Walk, talk and measure for wellness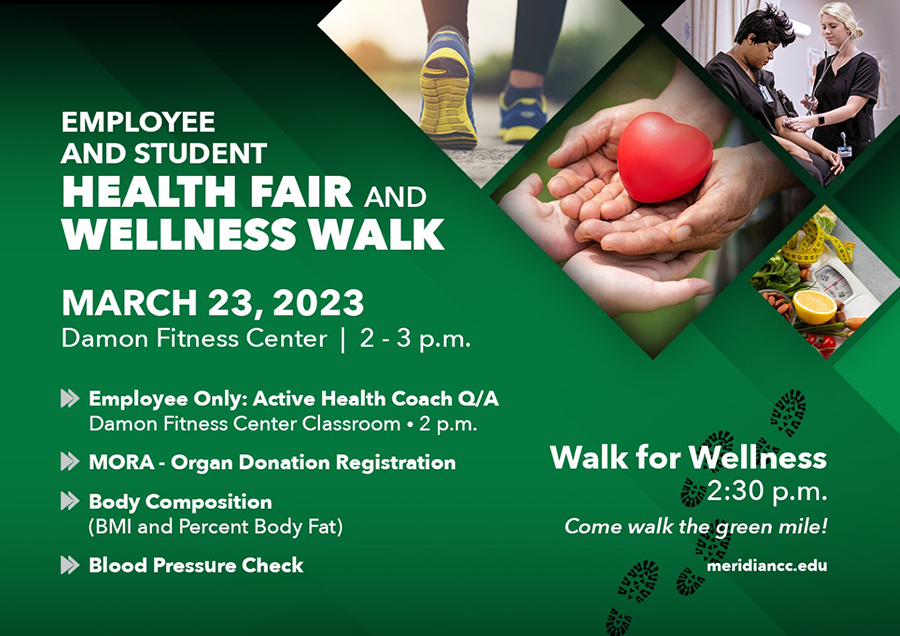 Since spring begins today, what better way to celebrate the season than getting outside and joining in the Employee and Student Health Fair and Wellness Walk?
The event is Thursday, March 23, from 2-3 p.m. at the Damon Fitness Center. Activities will include blood pressure, body composition, and body mass index and percent body fat checks, and registration for organ donation. For the employees, there will be an Active Health Coach question and answer session.
All participants are encouraged to walk around the campus at 2:30 p.m., following the green striped sidewalks.
"Wellness is a huge component of a good quality of life," said Dr. Laura Lewis, health and wellness instructor. "Having a basic understanding of good health is beneficial, and it can empower individuals to take charge of their health," she added.