MCC alumna finds success as attorney in Jackson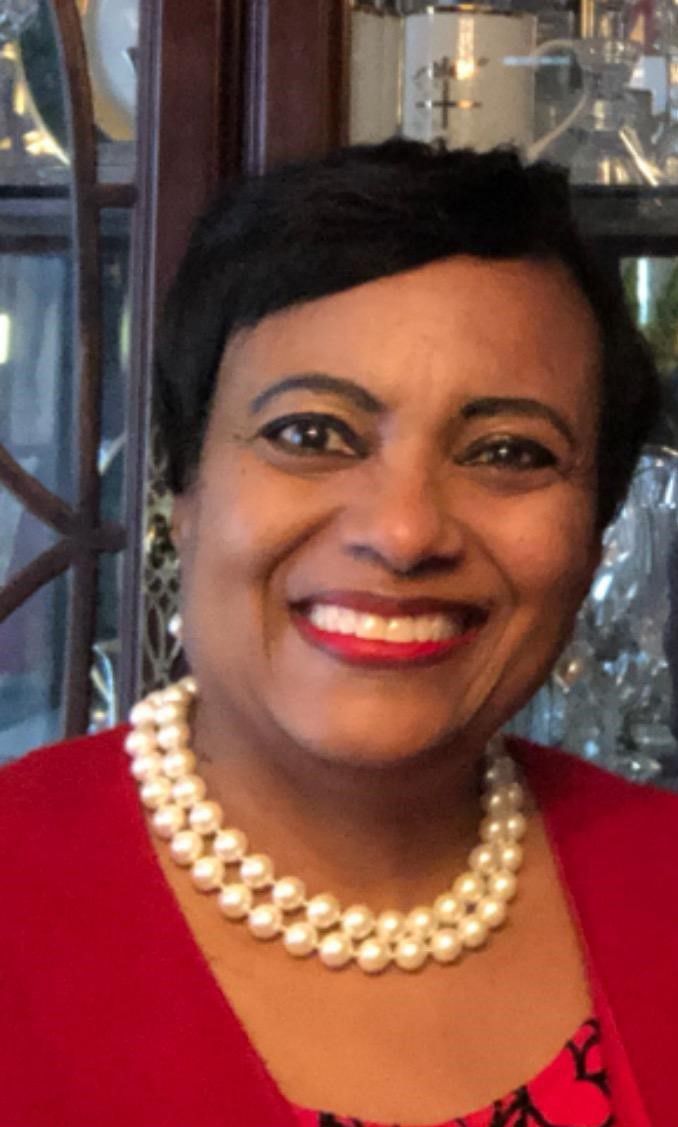 Longtime Jackson attorney and Meridian Community College alumna Bridgett M. Clayton knew what career path she wanted to take by the time she was in junior high school.
"I first ascertained the goal of attending law school and becoming an attorney when I was in the eighth grade at Kate Griffin Junior High School. A local attorney spoke to my civics class about the legal profession and what life was like for him being an attorney," Clayton recalled. "It really had an impact on me, and I knew immediately what I wanted to do with my life." 
Clayton, then Bridgett McDade, enrolled in MCC as a university transfer major after graduating from Meridian High School in fall 1978. Her husband of 39 years, Johnny Clayton, her high school sweetheart at the time, also enrolled.
While attending an MCC Black History program, which featured Constance Slaughter-Harvey, a well-known attorney in Mississippi in the fight for social equality, Clayton's dream to become an attorney reignited after speaking with her. Slaughter-Harvey was the first African American woman to receive her law degree from the University of Mississippi in 1970. She filed a desegregation case against the Mississippi Highway Patrol, which hired its first African American highway patrolmen.
"I have always admired Attorney Connie Slaughter-Harvey, and she has been a mentor ever since I met her at that program," Clayton said. 
A motivated student at MCC, Clayton served as president of Phi Theta Kappa National Honor Society and received both the H.M. Ivy Academic Scholarship and the L.O. Todd Academic Scholarship. She garnered the designation of Who's Who Among Students in American Community Colleges. She is a past president of the MCC Alumni Association Board of Directors, an honor she held after graduating.
After earning her associate degree with honors in 1980, Clayton transferred to the University of Mississippi, where she received a Bachelor of Science Degree in political science two years later. Meanwhile, Johnny Clayton graduated from MCC's Respiratory Therapy Program in 1980 and began working at Rush Hospital. The two married in 1982 after she returned from Oxford, and she began working for the City of Meridian.
"As a community development specialist, I had a close association with several local attorneys as I managed the Community Development Block Grants Program for the city," she noted. Handling all of the legal paperwork reinvigorated her desire to attend law school.
The couple moved to Jackson so she could attend Mississippi College's School of Law. She earned her Doctor of Jurisprudence in 1994 and began her private practice in Jackson, handling civil, criminal, and corporate law cases. Her husband, who earned a Bachelor's Degree in Healthcare Administration from Belhaven College, is a Respiratory Healthcare Professional for Merit Health.
A practicing attorney for two-and-a-half decades, Clayton is admitted to practice law in the U.S. Court of Appeals for the Fifth Circuit in New Orleans, U.S. District Courts for the Northern and Southern Divisions of Mississippi, the Mississippi Supreme Court, and all state courts of Mississippi. 
She is a member of the American Bar Association, Magnolia Bar Association, Metro Jackson Black Women Lawyers Association, and the Mississippi Bar Association, where she has been appointed to serve on the Women in the Profession Committee. She served as a Municipal Court Judge for the City of Jackson for a decade and participates with the Mississippi Volunteer Lawyers Project, where attorneys provide pro bono legal assistance to Mississippians with limited financial means.
Clayton is a member of Delta Sigma Theta Sorority Inc. She and her husband are New Hope Baptist Church members in Jackson, where they serve in the Deacon and Deaconess Ministries and Couples Sunday Ministry.
The couple are the proud parents of a daughter, Attorney Jabrina Clayton Edwards, who followed in her mother's footsteps. Edwards graduated from the University of Mississippi School of Law in 2012. She and her husband, Attorney Marcus Edwards, live in Shreveport, La. They have a two-year-old son, Solomon.
"I would like to think that I didn't push her in becoming an attorney," she laughed, "I guess she developed a knack for the law while doing enough summer work for me."
The Claytons are also proud of their son, Joshua Clayton, a 2020 graduate of the University of Mississippi School of Journalism. He is completing a sports journalism internship with the NBA's Memphis Grizzlies.
"Being an attorney has been fulfilling both professionally and personally," Clayton said. "I have always wanted to be of service to others and to be a leader in the community."
The advice Clayton gives to young law students is: "You will have to work really hard because you will be faced with a difficult curriculum in law school. You will have to be really disciplined in your studies, and you will need to be prepared to change the way you think as you will be trained to think more analytically from all perspectives. But, you can ascertain your goal of becoming an attorney if you commit your heart and mind to it."