Online ranking places MCC at No. 2 spot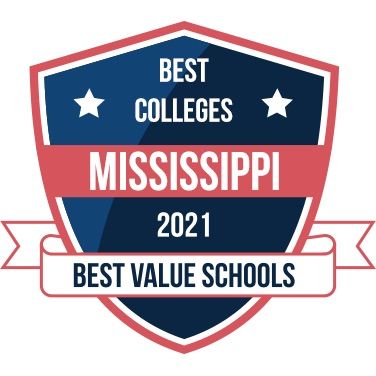 Meridian Community College garnered the No. 2 spot for the Best Colleges in Mississippi 2021 on the online site, The Best Value Schools.
The list, aimed at prospective students, draws from the best online and on-campus programs in colleges around Mississippi. There are 28 colleges on the list. 
An overview of MCC's tuition, financial aid opportunities, enrollment count, graduation rate, and other categories are listed for prospective students to take a glance.
College officials are pleased. "This is a testament of our commitment to higher education with an unparallel return on investment (ROI) for our students," said Joseph Knight, vice president for workforce solutions. Knight noted many MCC career and technical students have the opportunity to recover their instructional costs within the first year of employment. "Many of our programs allow students the potential to earn between $35,000 - $60,000 during their first year of employment immediately following graduation. There are very few economic models with this type of ROI," he said.
"It simply makes 'cents' for students to attend and graduate from MCC career and technical programs," Knight said.
Michael Thompson, dean of academic affairs, noted the listing on Best Colleges in Mississippi serves as a testament to the College's outstanding faculty. "We will continue to place a strong emphasis on student success through quality instruction," he added.