MCC earns 'Best for Vets' nod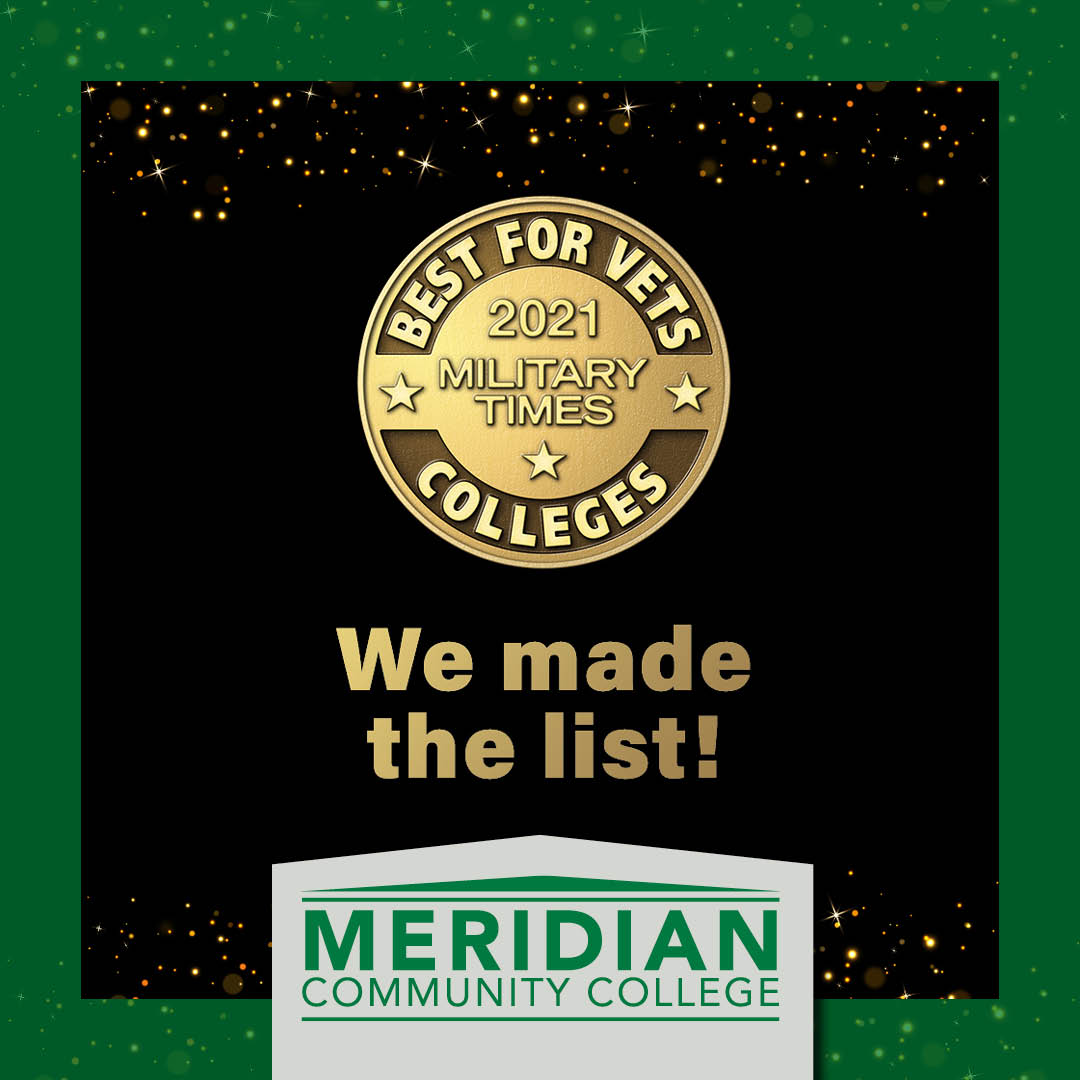 Meridian Community College's efforts to support the military, veterans, and their dependents have resulted in the College being named to The Military Times' list of 'Best for Vets.'
MCC was one of three Mississippi community colleges that made the list.
Each year, colleges across the nation are surveyed asking about their programs for veterans. The results are analyzed, along with public data about college and universities obtained from Education and Veterans Affairs departments, and turned into an official ranking.
With two strategic bases in Meridian, NAS Meridian and Key Field, and the overwhelming support they give to the College, MCC is honored to serve our military, veterans, and dependents. "Our administration, faculty, and staff strive to give the best service possible and are committed to those who serve for us," said Ashley Tanksley, MCC director of admissions.
Nate Nomichith, MCC military/veterans coordinator for MCC added, "Service members, veterans, and their families make tremendous sacrifices through their service to our nation. The importance of helping them achieve their educational and career goals should not be understated. It is a privilege to work with Veterans Affairs and other veterans resources to provide service members and their families with first class education opportunities here at MCC."
The announcement by MilitaryTimes.com follows the ranking earlier this year by Military Friendly Schools, in which MCC was one of only three Mississippi community colleges to earn that distinction this year.