MCC nursing students receive Anderson Regional Health System scholarships
Cineka Evans, Kennedy Woodard, Gabrielle Jones, Mandi Tallent, Eugenia Norton, Zetra Alonso, and Ashley Ward receive Anderson Regional Health System Scholarships.

Nine years ago, Cineka Evans was the mother of a very sick child.
Her son, Daunte, had a heart transplant when he was two years old. Five years later, he lost his battle with Hodgkin's and Burkitt lymphoma. He was eight years old.
"When I was younger, I was told, 'When you find your pain, you will discover your passion,'" Evans said. From her painful trial, Evans' passion for helping others was renewed. "I realized that nurses were the hands that cradled and cared for the most vulnerable in their time of need," she explained.
"After Daunte's death, and the birth of my second child, Julius, I set out to make my dream of becoming a nurse a reality," she added. 
Today Evans, 36, of Clinton, is closer to her dream. Beginning her third semester of study in Meridian Community College's Associate Degree Nursing Program, Evans is getting a financial helping hand as the recipient of the William Gunn, Esq. Scholarship which Meridian-based Anderson Regional Health System awards.
For 33 years, ADN students at the College have been the beneficiaries of scholarships from Anderson Regional Health System, a 400-bed medical center with over 230 physicians representing more than 35 specialties.
This year, Evans and six other MCC nursing students received scholarships to help them with their career goals, and they were feted at a nursing scholarship luncheon at the health care facility, where the importance of nursing and nursing education was underscored. "The partnership we have with Anderson is fundamentally important," said MCC President Dr. Thomas Huebner in remarking that the College is grateful for its relationship with Anderson.
Nurses follow a calling and often show characteristics of being tenacious, compassionate and driven; the Anderson scholarship recipients are nursing students who demonstrate those qualities. They are selected based on academic ability, nursing excellence, MCC faculty's recommendation, an application and a written essay on why they chose to nurse as a career.
"When I think about a nurse, I think about someone who is willing to provide medical care, to be bold, to be assertive, but to make a difference in a compassionate way in the life of the patient. Nursing is a calling, a chosen career," added Dr. Huebner.
Dr. Lara Collum, MCC associate vice president of nursing and healthcare education, echoed the College's CEO adding, "Our nursing and health education programs would not be what they are today without the partnership that we have," she said.   
She said the scholarships are impactful and make a difference for students to reach their career goals. In addressing the audience that included John Anderson, president and CEO, and Anderson Regional Health System Board of Directors, Dr. Collum said, "So, your investment in these students makes a difference." 
Anderson said that there had been no greater affirmation of the importance of the partnership with MCC and the nursing program than in 2020. 
"During the past year as we all experienced the challenges of the worldwide pandemic, there's been one heralded group of professionals who had been tested beyond limit," he said in describing nurses. 
Anderson explained for five months, from March to July 2020, Anderson Regional Medical Center was the third busiest hospital in the state in the provision of care in the novel coronavirus patient. A vast majority of the nurses treating those patients, he said, were those who received their education from MCC.
He added. "We at this institution and this community are immeasurably thankful."
Other scholarship recipients included Kennedy Woodard, Zetra Alonso, Eugenia Norton, Ashley Ward, Mandi Tallent and Gabrielle Jones.
Woodard, 21, of Vicksburg, received the Dr. William Jeff Anderson Scholarship. Dr. William Jeff Anderson founded Anderson Infirmary in 1928. At that time, the hospital had room to accommodate 30 patients and was staffed by three physicians and a handful of nurses. Dr. Anderson's vision for the future, and his commitment to providing quality medical care for the residents in East Central Mississippi and West Central Alabama are the foundation of what has now grown to be Anderson Regional Health System. The scholarship was created in 2004 to honor Dr. Anderson.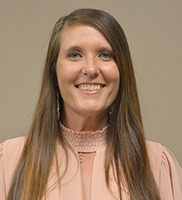 Norton, 39, of Philadelphia, was awarded the Dr. W. J. Anderson III Scholarship. Dr. Anderson was the son of Dr. William J. Anderson and the grandson of hospital founder Dr. Jeff Anderson. Dr. Anderson was a general surgeon from 1962 until his retirement in 1998. Dr. Anderson served as president and chairman of the board of directors at JARMC until his death in October 2002. This scholarship was created in 2003 to honor Dr. Anderson's visionary leadership to the hospital.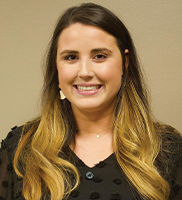 Tallent, 23, of Columbus, received the Reuben S. Johnson Memorial Scholarship. Johnson began his 47-year service to Anderson Regional Medical Center in 1947. He was president and chairman of the board for 38 years. He was instrumental in the successful transformation of the hospital from a small infirmary to what became Anderson Regional Medical Center. Johnson also served as the internal management consultant from 1976 until his death in 1994. The scholarship was created in 2007 to honor Johnson's many accomplishments.
Receiving the Dr. William J. Anderson Jr. Scholarship was Alonso, 30, of Meridian. Dr. Anderson was the son of Dr. Jeff Anderson, the founder of the hospital. Dr. Anderson served as a general surgeon at Jeff Anderson Regional Medical Center. The scholarship was created in 1988, a year after his passing, to honor the many accomplishments of Dr. Anderson.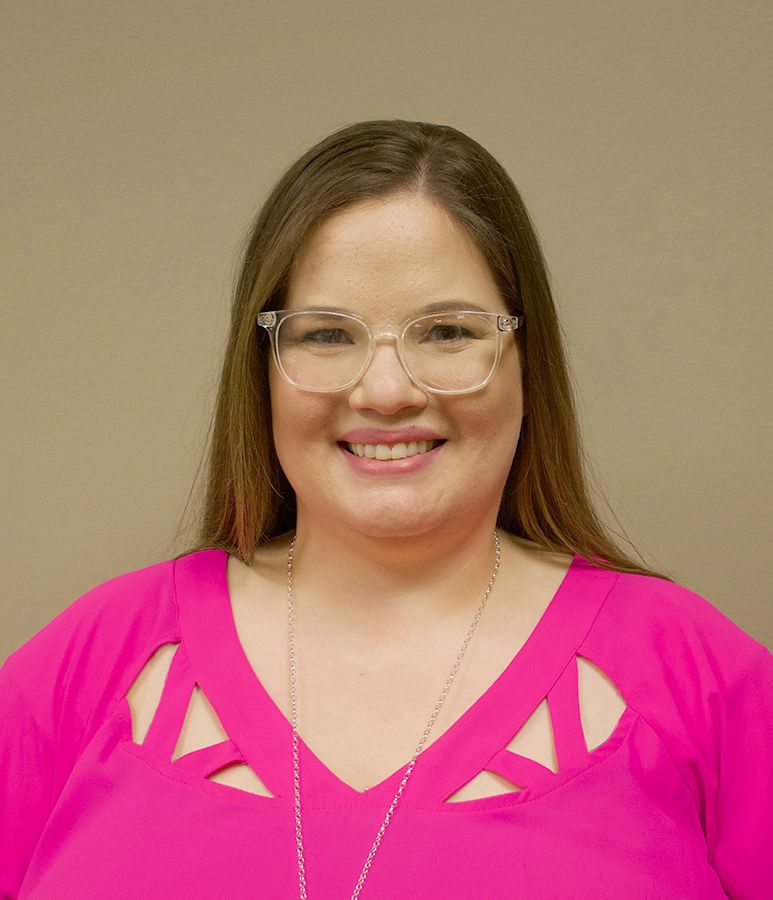 Ward, 31, of Laurel, was the recipient of the Dr. Jeff Hollingsworth Scholarship. Dr. Hollingsworth, the grandson of Dr. Jeff Anderson, was a cardiovascular surgeon in Jackson and was instrumental in getting the Cardiac Catheterization program started in Meridian. Dr. Hollingsworth passed away in 1986. This scholarship was established in 1988 to honor Dr. Hollingsworth.
Jones, 19, of Meridian, was the recipient of the Anderson Board of Directors Scholarship. The board works behind the scenes to ensure that Dr. Jeff Anderson's vision, to give quality health care to the people of our region, is carried out. Each member brings expertise in a different area that enhances the quality of care given to patients. These individuals work tirelessly and with very little recognition for their labor. The scholarship was created in 2012 to recognize the valuable contributions of each board member.
The William Gunn, Esq. Scholarship was created in 2002 to honor his service to the hospital. Gunn began his service to the medical center in 1965 as secretary to the board of directors and general counsel for the hospital. In 1967, he became a member of the board of directors and continued his faithful service until his death in August 2001.