MCC welding student fuses memories into career opportunity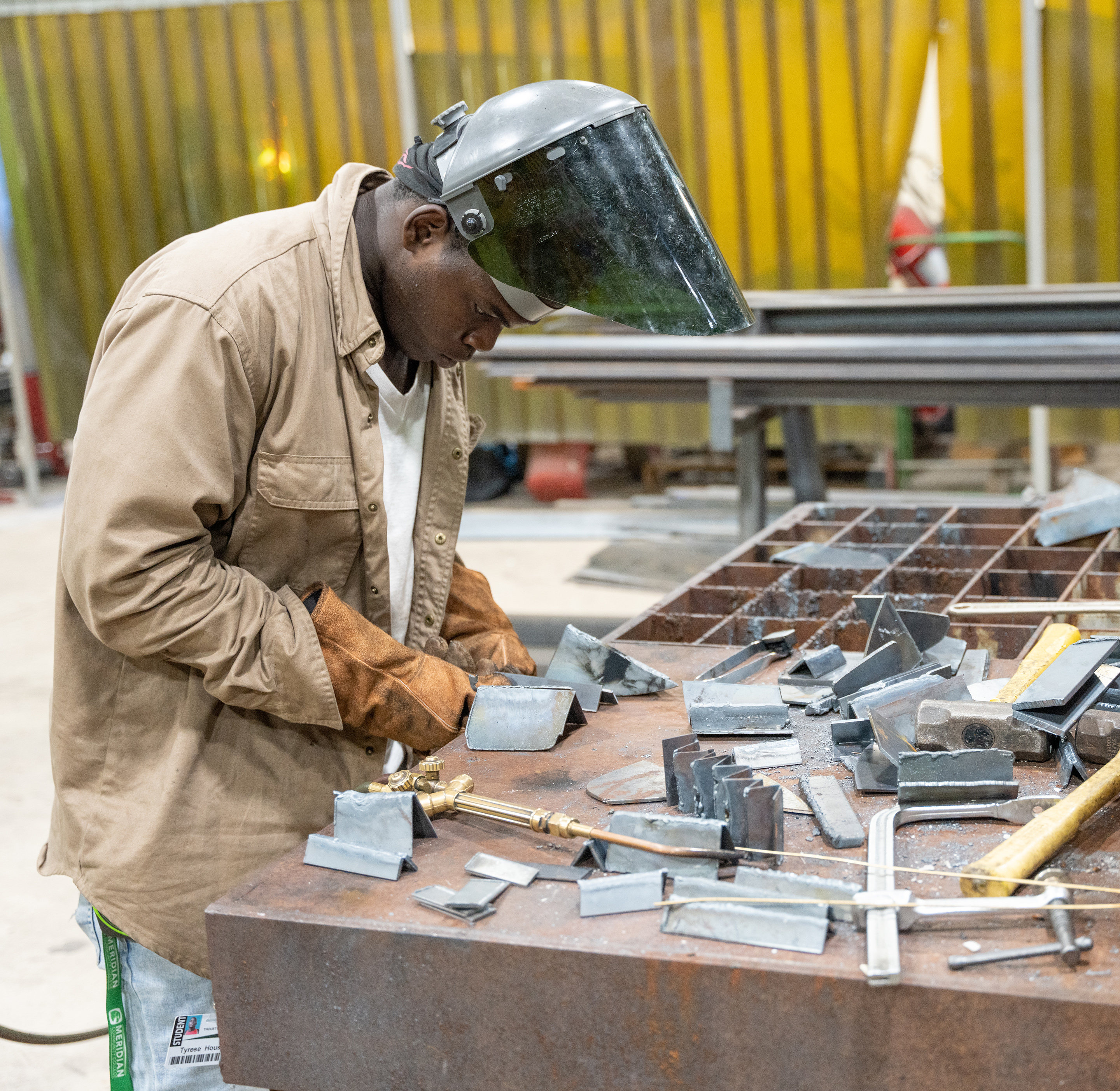 Memories can drive and motivate; just ask Meridian Community College student Tyrese Houston who is rolling up his sleeves for his future while keeping both his family in focus and in the back of his mind.
As a child, Houston remembers playing in his grandparents' yard, coming across his grandfather's welding helmet. "I asked my grandma what my grandfather did, and she said he welded. I said, 'Grandma. That's what I want to do.'"
In high school, Houston started on his welding career choice. "It was hard, and it took a whole lot of hard work to keep the motivation up," he remembered. While he was in his senior year, COVID struck, and Houston couldn't get in two years of welding study.
"When I graduated, I thought I deserved a chance to weld, so I went off to find another place to live and try to go and complete the dream," he said. He found a position in another town, but it panned out. "But I never gave up hope," he said.
That's when he looked toward home. "I started thinking to myself what I wanted to do."
After talking to others, Houston was led to MCC and began in August in the College's Welding and Cutting Technology Program.
The Welding and Cutting Technology program prepares students for entry-level positions in welding and cutting; they learn how to use arc welder, oxyacetylene torch, and plasma arc cutter and gain skills in blueprint reading, welding metallurgy, and welding theory.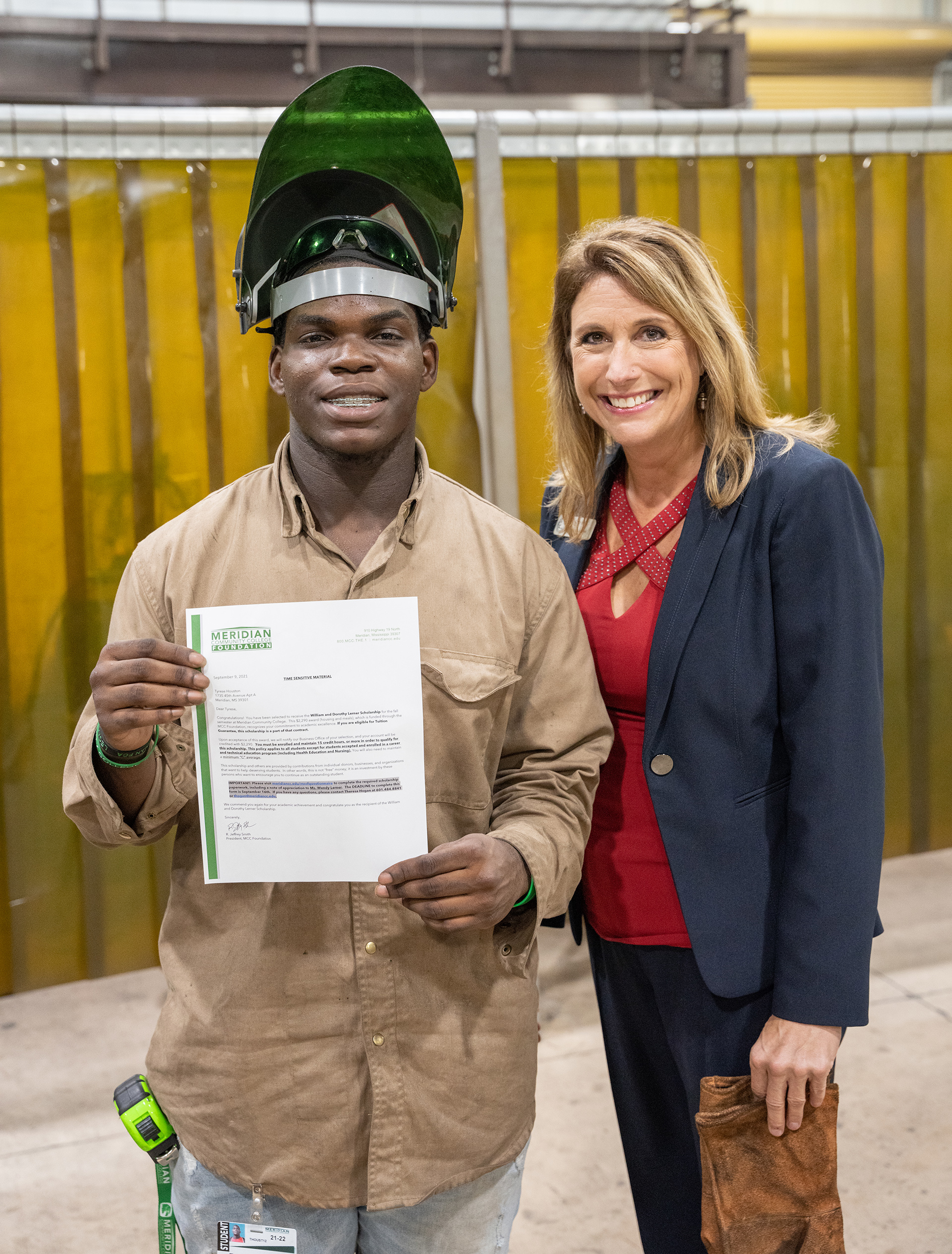 "It's been a good experience," Houston said.
Others have noticed his drive and determination. Houston received the William and Dorothy Lerner Scholarship, which is funded through the MCC Foundation. "This is a new experience for me, and it will help," he said of receiving the scholarship that will help to cover Houston's housing and meal expenses.
Gina Mills, MCC's special populations coordinator, explained that Houston is a model of dedication and determination in his drive to succeed. She said earlier in the semester, Houston would catch a ride to the College where he was dropped off at 5 a.m., but classes didn't start until 7 a.m. So he would wait.
"He has never given up even though the obstacles have been there – no transportation, having to walk everywhere," Mills said.
"Tyrese wants to go above and beyond. Every Friday, he asks if the (welding shop) is open because he wants to practice. He'd rather be in school than take a day off," she said.
Eric Jones, MCC Welding and Cutting Technology Program coordinator and instructor, complimented Houston's work. "Everything we ask him to do, he jumps right in and gives it a shot. He has done very well to this point with the hands-on project," Jones said.
"He has a strong drive to succeed and wants to make sure he does everything correctly," Jones added.
Houston wants to continue with his passion when graduation comes in May, perhaps doing underwater welding for the Marines.
Still, he keeps his family in mind. He'll give his son a welding hat. "I did put my welding gloves on his hands to show him what his father is doing."