Teens learn at MCC STEAM session

Lily

Darty

, left, and Kendall Bean, right, watch as MCC Construction Trades Program Instructor Myke Shirley helps them with measurements and cuts for a birdhouse. Below, Christian Doss sands a cutting board.




Learning by doing was the driving force when MCC hosted its STEAM (Science, Technology, Engineering, Art and Math) Camp for Teens.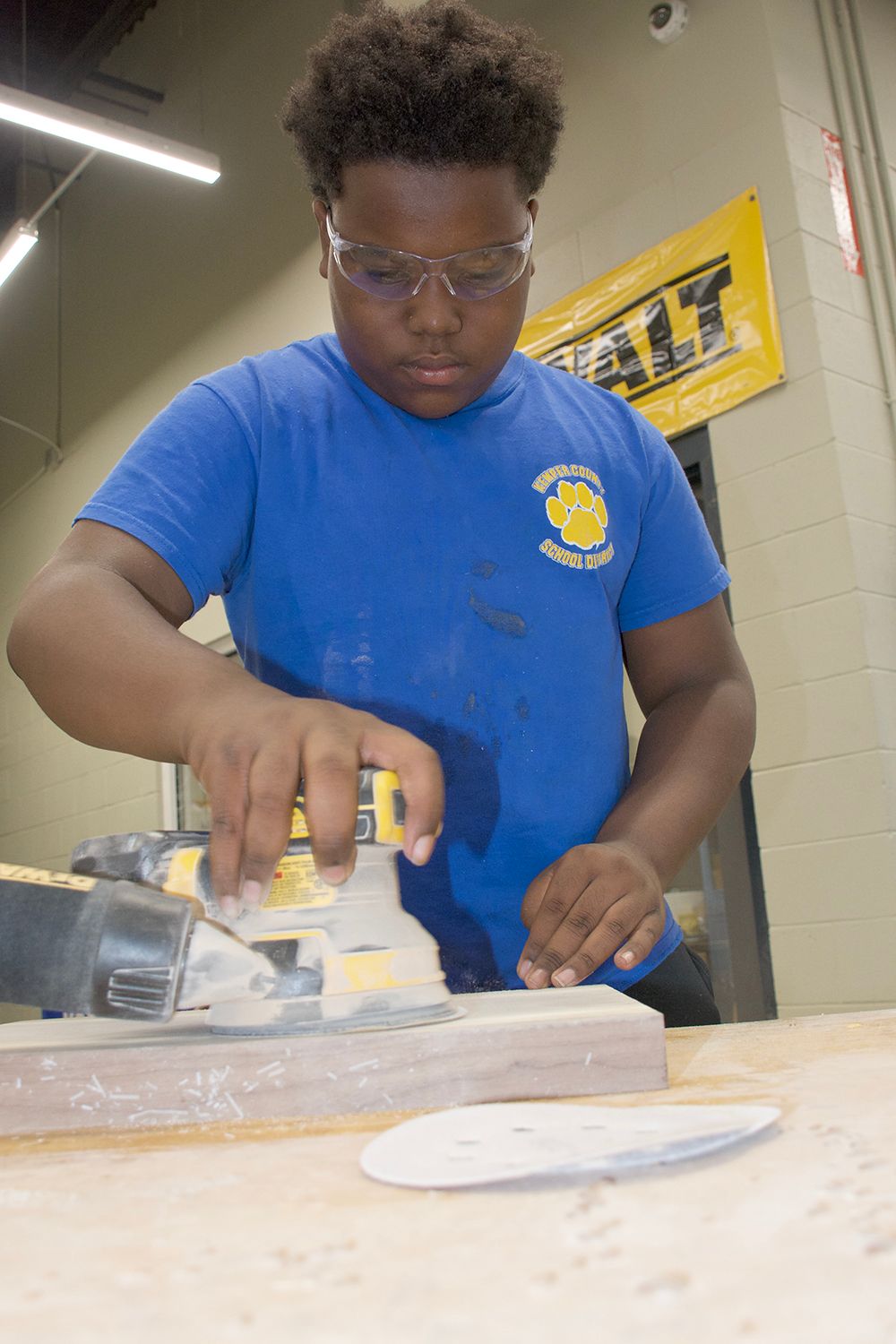 The camp is a pre-college and career enrichment program developed for highly motivated and talented teens ages 13-17. Three sessions, Marine Biology, Cake Decorating and Woodworking were offered, and the three participants in the Woodworking class, Christian Doss, 13, Lily Darty, 15, and Kendall Bean, 15, took their lessons to heart creating cutting boards that featured an epoxy element and bird houses for outdoor use.
"They enjoyed using their hands and staying busy," said Myke Shirley, instructor for this class and MCC Construction Trades Program instructor.
"I enjoyed showing them how much math affects everything we do in my industry and how important it is to follow directions and double-check everything," Shirley said. He noted the students performed plenty of prep work. "There's a good bit that goes on behind the scenes to get to the final product."
The students, who attend West Lauderdale, Newton City and Kemper County schools, said they enjoyed learning and creating take-home projects.
To learn more about the MCC STEAM Camp, visit meridiancc.edu/steam.