Tribute honors Michele and Carey Smith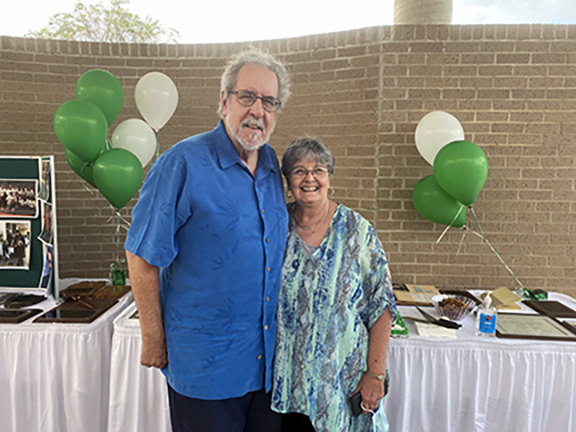 After 41 years of making Meridian their home – and for a good many of those years MCC their home away from home – Michele and Carey Smith will move to North Carolina.
Icons on campus and in the community, Carey retired from the College as director of bands, and Michele retired as Wellness Division chair and director of the Damon Fitness Center. But before they leave north, the Smiths were feted with an MCC-style farewell celebration held at the Damon Fitness Center pool pavilion.
More than 40 attended and shared well wishes with the Smiths. "Carey and Michele kept saying how nice it was and they were very appreciative," said Brandi Pickett, MCC Wellness Division coordinator and instructor, and one of the organizers of the celebration.