Hard work pays off for MCC Dental Hygiene student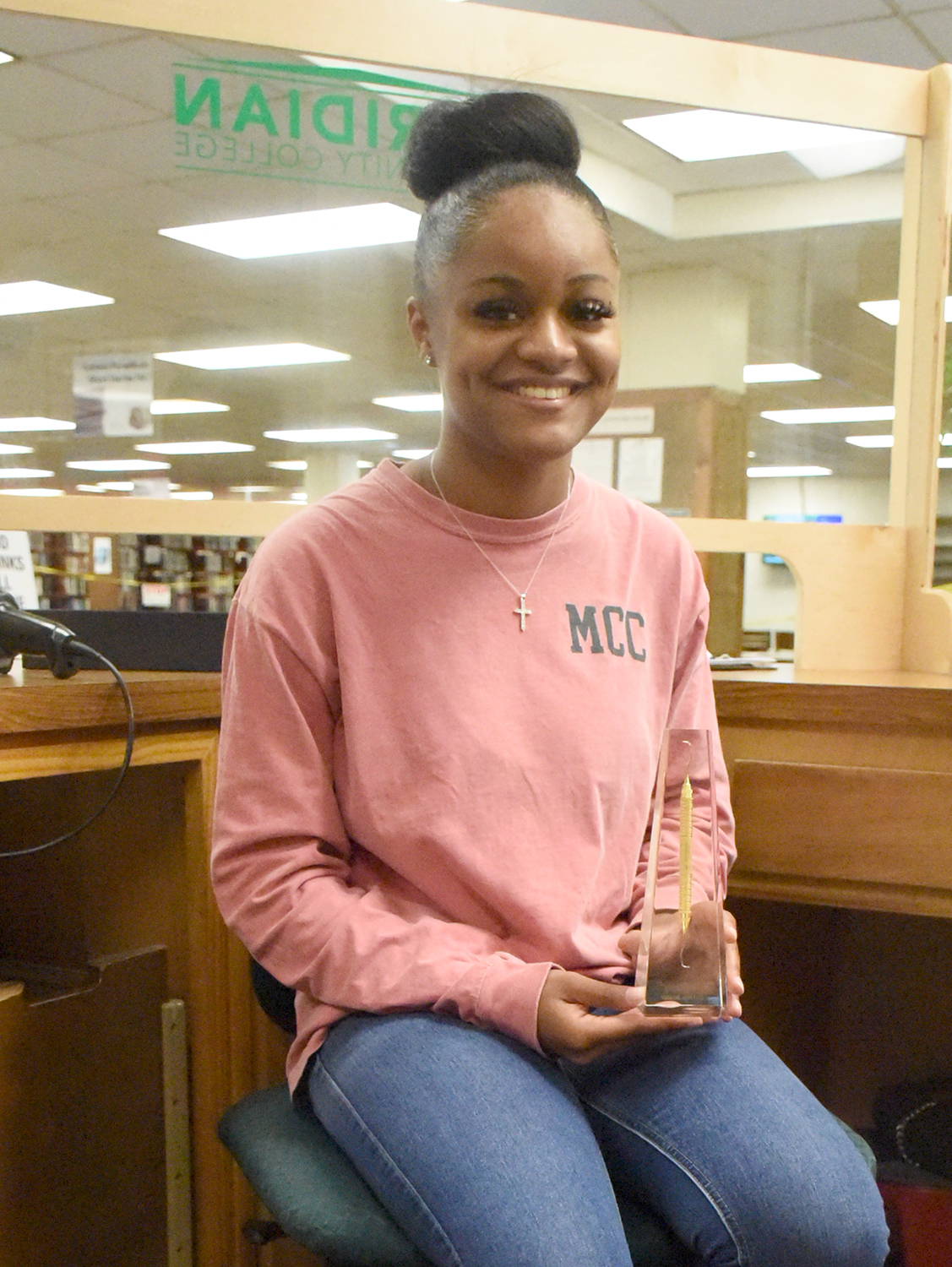 Alabama native Shakira Campbell is driven.
"Every weekend, I go home, I drive a lot, I work a lot," the 22-old Meridian Community College Dental Hygiene Program student said. Not that she minds the effort; it's because of her tenacity, she's on her way to her career goal.
"It's about to be a big difference now that I'm about to graduate. A big change," she said. She'll receive her associate of applied science degree on May 7.
Campbell, a resident of Thomasville, came to MCC in 2017 after finishing high school. She enrolled in the pre-requisites classes for Dental Hygiene, including microbiology, anatomy and physiology and chemistry, and earned a spot on the Dean's List, accomplishing a minimum grade point average (GPA) of 3.25 on a 4.0 scale in her classes. Campbell applied for the Dental Hygiene Program because she felt like it was the best. She began her dental studies in 2019.
Her passion for pursuing a dental career stems from her desire to have the best smile. "I've always been obsessed with my teeth, going to cleanings and then having braces. I always wanted nice teeth, so the next thing you know, I wanted to do dental hygiene."
Going to college during a pandemic was challenging. "We do a lot of hands-on work, and with COVID, that changed," she said. "We had to take tests at home, and then we had to come to campus sometimes to finish our requirements," she said.
When Fall 2021 came, Campbell and her classmates returned to the classroom and the MCC campus clinic. "We did everything, caught up. So, it was good," she said.
For her work, Campbell was awarded the Dental Hygiene Program's Golden Scale award. "This means a lot," she said as she was looking at the trophy. The honoree is applauded for being highly motivated and a team player who has a positive attitude. In addition to demonstrating compassion to patients, the recipient also shows excellent patient care and strong communication skills. The honoree also must have a minimum grade point average of 3.0.
During her time at MCC, Campbell worked during the week as a student assistant at the front desk in the Todd Library. She lived College Crossing Apartments with two other roommates, and on the weekends, she would drive an hour and a half home to Thomasville and work as a cashier at a home center store. "After I got off from work, I would study the rest of the evening. On Sundays, I'd drive back to Meridian, get situated and get to studying," she said.
"It paid off and I'm so happy," she said.
What would she tell others to encourage them to go to school? "I would say, if they can put their mind to it, they can do it."
Campbell credits MCC teachers for their support. "The instructors want you to do good; they encourage you to do good," she said. "They expect nothing but the best." She also thanks the library staff. "This job has helped a lot, especially with studying."
And she applauds her fellow classmates. Campbell said, "We've have put in a lot of hard work, and I'm really proud of us."