MCC Hall of Fame Inductee Dr. Reginald Sykes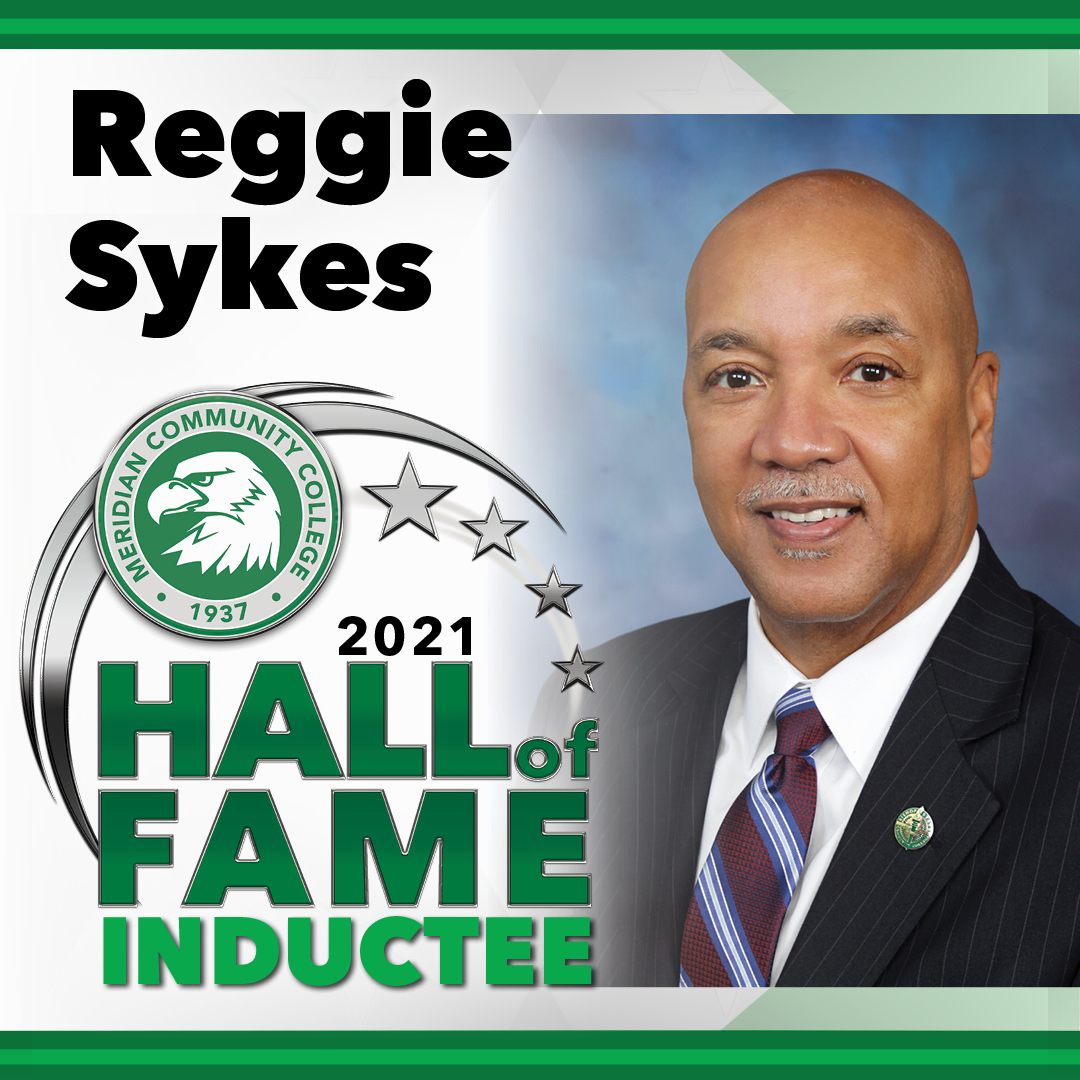 Colleagues offered leadership opportunities
For four decades, Dr. Reginald Sykes has gained a wide array of experience in the educational arena, from teaching on the public-school level to serving as president of a community college.
"I have enjoyed every moment as a teacher, coach and administrator," Dr. Sykes said. "My goal has always been to make a difference by supporting students in reaching their potential so they can lead productive and fulfilling lives."
Dr. Sykes is one of four MCCers who will be added to the College's Hall of Fame roster on Thursday, March 25, during a ceremony spotlighting the honorees' achievements. Hosted by the MCC Foundation, the induction ceremony will begin at 2 p.m. in the McCain Theater. The ceremony will be live-streamed via www.mcceagles.live.
Honorees are alumni or former employees who have excelled in their careers and life missions and have elevated MCC's esteem through their achievements, service and association with the institution.
Joining with Dr. Sykes in this year's class are Neil Henry, Wanda McPhail and Michele Maida Smith.
Dr. Sykes is president of Bishop State Community College in Mobile, Ala. Before taking the leadership role at Bishop State, he was president of Alabama Southern Community College.
Early in his career, Dr. Sykes served as principal of Southeast Lauderdale Middle School, director of the East Mississippi Center for Educational Development at Mississippi State University-Meridian Campus, dean of students at MCC and dean of student services and vice president at Mississippi Gulf Coast Community College, Jefferson Davis campus.
He also worked for the Mississippi Institutions of Higher Learning serving as assistant commissioner for community and junior college relations. Dr. Sykes earned his bachelor's and master's degrees from Jackson State University and his doctorate in school administration from Mississippi State University.
While serving as assistant commissioner, Dr. Sykes provided the leadership and coordination in creating the "Articulation Agreement." This accord helps students attending community and junior colleges with taking the appropriate courses that would transfer for credit toward a bachelor's degree at Mississippi's eight public universities. Today, this agreement has made for a smoother transition for students. "I'm proud to have played a major role in something so important for community college students," he said.
Dr. Sykes came to MCC in 1993 after being offered the dean of students position by then-President Dr. Bill Scaggs. Dr. Sykes said his fondest memory of his seven-year service to the College was supporting the established athletic programs and starting new ones such as track and soccer. "It was my pleasure to follow and support MCC teams to national, regional and local tournaments. I spent a lot of evenings and weekends on campus supporting athletics. Because of athletics, I got to know Michele Smith (then MCC athletic director) very well. I probably spent more time with her than any other person at MCC," he said.
He added many MCCers mentored and supported him while he was at the College: Dr. Scott Elliott, Dr. Tommy McDonald, Dr. Kathy Baxter, Billy Beal, Minnie Bryant, Barbara Jones, Barbara Rose and everyone in the Student Services division.
And it was Dr. Scaggs who he admired and respected most. Dr. Sykes noted, "It was my desire to emulate his leadership practices and to place great emphasis on the best interest of the students. I learned so much about the mission of the community college and community engagement under his leadership."