MCC to host POW/MIA Recognition Day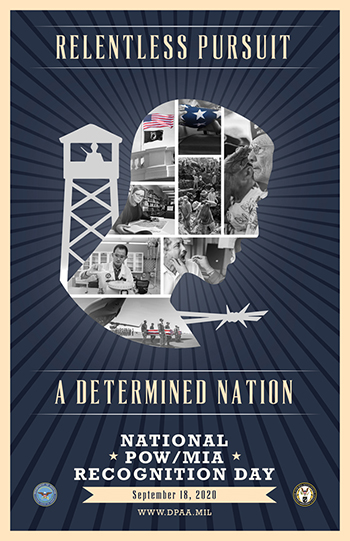 On Friday, Sept. 18, Meridian Community College will join the nation in observing National Prisoner of War/Missing in Action (POW/MIA) Recognition Day.
Pam Baranello, veterans and military services coordinator for MCC, said a flag raising ceremony will begin at 9 a.m. at the Ivy-Scaggs Hall flag plaza. MCC President Dr. Thomas Huebner will give the welcome and Director of Student Engagement Brandon Dewease will offer the POW/MIA prayer.
Traditionally observed on the third Friday in September each year, the observance is one of six days throughout the year Congress has mandated the flying of the National League of Families' POW/MIA flag.
The flag features a white disk bearing in black silhouette a man's bust, a watchtower with a guard on patrol and a strand of barbed wire. The white letters POW and MIA with a white five-pointed star in between stand out above the disk. Below the disk is a black and white wreath with the motto "You Are Not Forgotten" written.
"This is the day to remember those Americans who were prisoners of war and those who are missing in action, as well as their families," Baranello said. "We want to recognize their service and sacrifice."