MCC Practical Nursing students honored with ceremony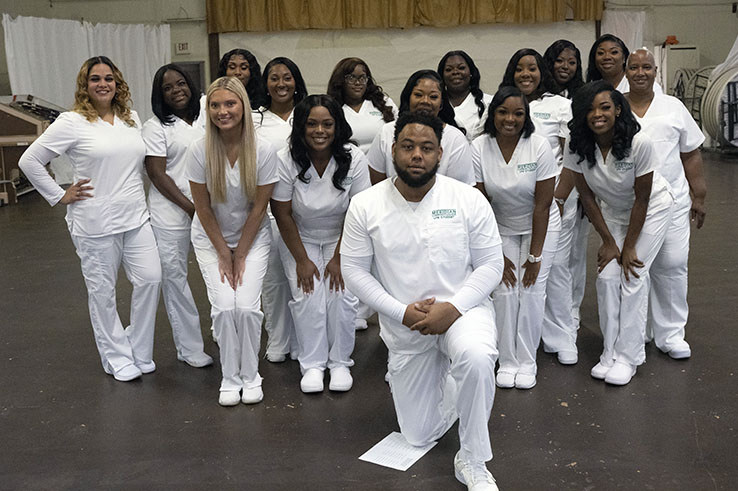 Celebrating their completion of one year of studies in Practical Nursing, 16 Meridian Community College student received their nursing pins during a ceremony held Friday, Aug. 5.
The program teaches basic nursing skills in the College's laboratory and to care for patients in affiliated clinical agencies.
Receiving their pins were Takia A. Chapman, Krystin N. Daniel, Danielle L. Davis, Tianna S. Davis, Nicoria R. Edwards, Toni M. Grant, Latisha S. Hicks, Lexi J. Jones, Hanna J. Lane, Roshida Nelson, Nadia Noguera, Frank B. Pollard, Shannon R. Roberts, Tykesalan M. Steele, Malesia R. Thomas, and Cynthia W. Williams.
MCC President Dr. Tom Huebner congratulated the students on this milestone. Class president Nadia Noguera in her message to her classmates and to the audience members, said, "Watch out world. We're coming to a nursing station near you."