Training the Teachers: MCC offers free online course for K-12 instructors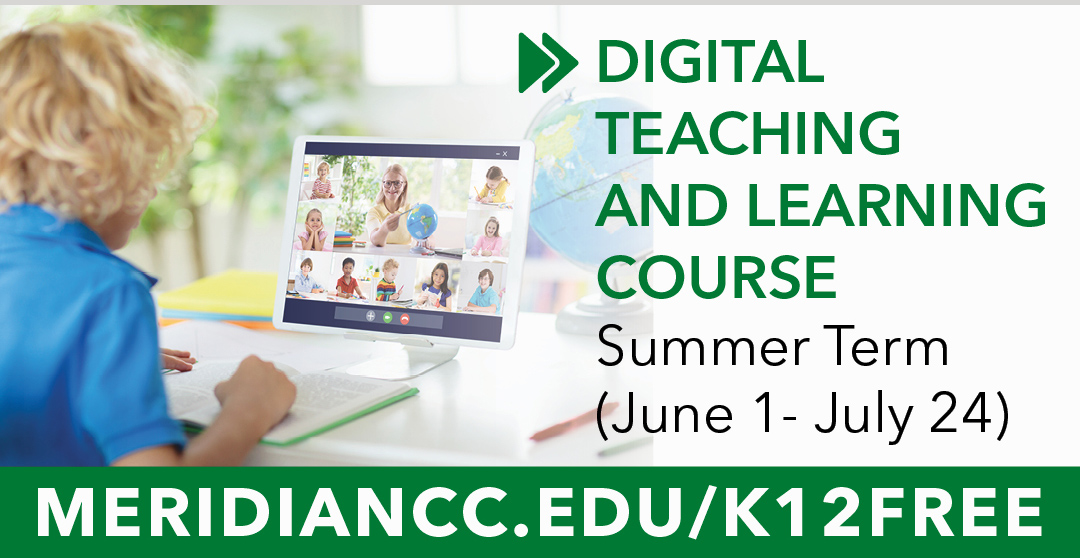 Though she's an experienced teacher for two decades, Deanna Perkins, who teaches sixth grade in the Lauderdale County School District, said she isn't as always as confident in her computer skills.
"In these uncertain times, as an educator, I feel it is important for me to learn and polish my technological skills," Perkins said. "We don't know what our schools will look like in the coming years."
Perkins and other educators from across the state wanting to stay on the cutting edge of online learning are getting a virtual helping hand this summer thanks to Meridian Community College.
MCC is offering a free digital and learning course from June 1-July 24 to K-12 teachers, said Dr. Marie Roberts, director of digital teaching and learning, who is helping to spearhead the class.
Perkins noted, "I teach sixth grade English and Language Arts (ELA), so this is a great class for me to incorporate these skills."
She learned of the class from her daughter, who is a teacher in Texas. "She sent me the flyer about this class. She also was interested in the class. She and I talked about it as a great class for a young teacher like her and a 20-year veteran like me. My principal also sent the flyer to me."
This eight-week course will explore online teaching tips and best practice use of Google Classrooms, Canvas, Zoom, and Microsoft Teams and review computer concepts, including Microsoft applications such as Word, PowerPoint and Excel.
"I feel this class will benefit me to roll with today's distance learning as well as regular classroom learning," Perkins said.
Biloxi first grade teacher Rachel Young echoed Perkins' sentiments. "I'm hoping it will make me more confident with Google Classroom and other online forums," Young said.
The class reached maximum capacity after only three days of it being advertised. There is a waiting list for any instructor interested in this or other courses of its kind at www.meridiancc.edu/k12free.
"In support of our Mississippi teachers, Meridian Community College is excited to be able to offer this course to help teachers transition and learn to become more proficient in online teaching and learning," said MCC President Dr. Thomas Huebner.
"MCC wanted to help, we saw this an opportunity to do so," he added.
For more information, visit at www.meridiancc.edu/k12free or contact Dr. Roberts at 601.553.3440 or email elearning@meridiancc.edu