Billboard leads Mayatt from job to career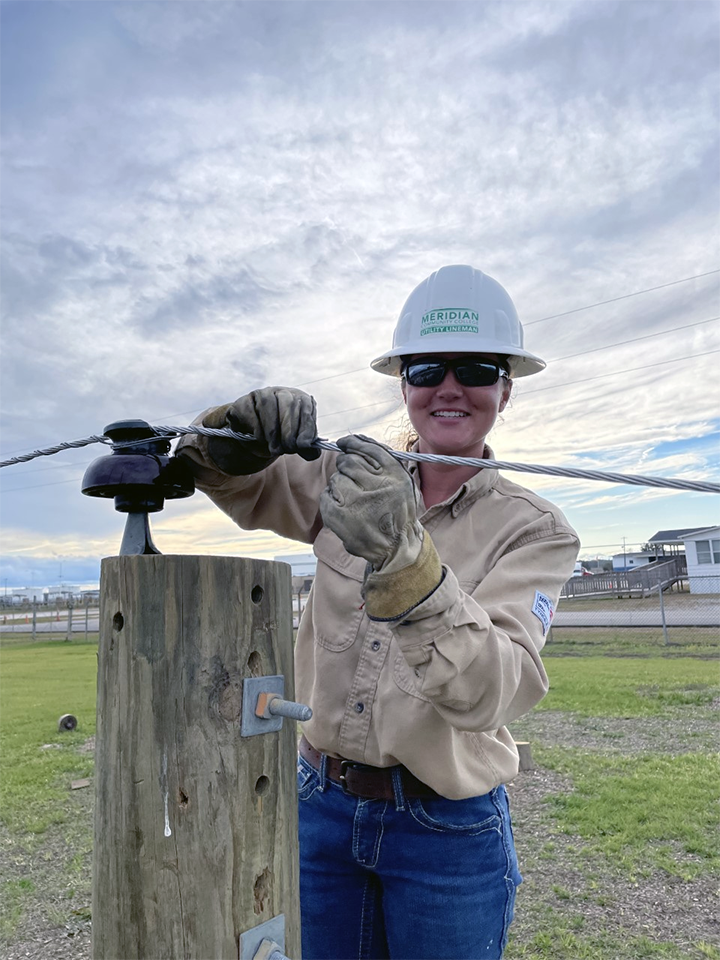 As Morgan Mayatt waited her turn at a stop sign, she caught a life-changing sign.
"I saw the billboard, and it said, 'MCC now offering a lineman program,'" Mayatt said. The next day while on her lunch break, she called the College to learn more and enrolled. "It was definitely challenging, and I knew it would be. I also knew if I put my mind to it, I could do it," she said.
Today, Mayatt, who interned with Mississippi Power Company working on transmission lines, is now working full-time as apprentice lineman with the utility. Her ties with the company have also included a month-long internship at the distribution center in Meridian and an internship in Hattiesburg. She also received a Mississippi Power Heritage Scholarship.
Mayatt, 23, went to MCC for a semester out of high school but discovered college wasn't for her. She began working in the food service industry, often handling two jobs daily. "I wore myself out quickly," she recalled. Prepping food and operating the register, Mayatt realized she wanted more. "I knew I could do better than this. This was not going to provide for my family and me in the future. I got bogged down and didn't know what I wanted to do."
She added, "I was having a hard time."
Then she saw the billboard sign that changed her life.
Mayatt summed up her new career: "It's a great living. You definitely need a good income to provide for your family."