MCC health care grad finds success in native Texas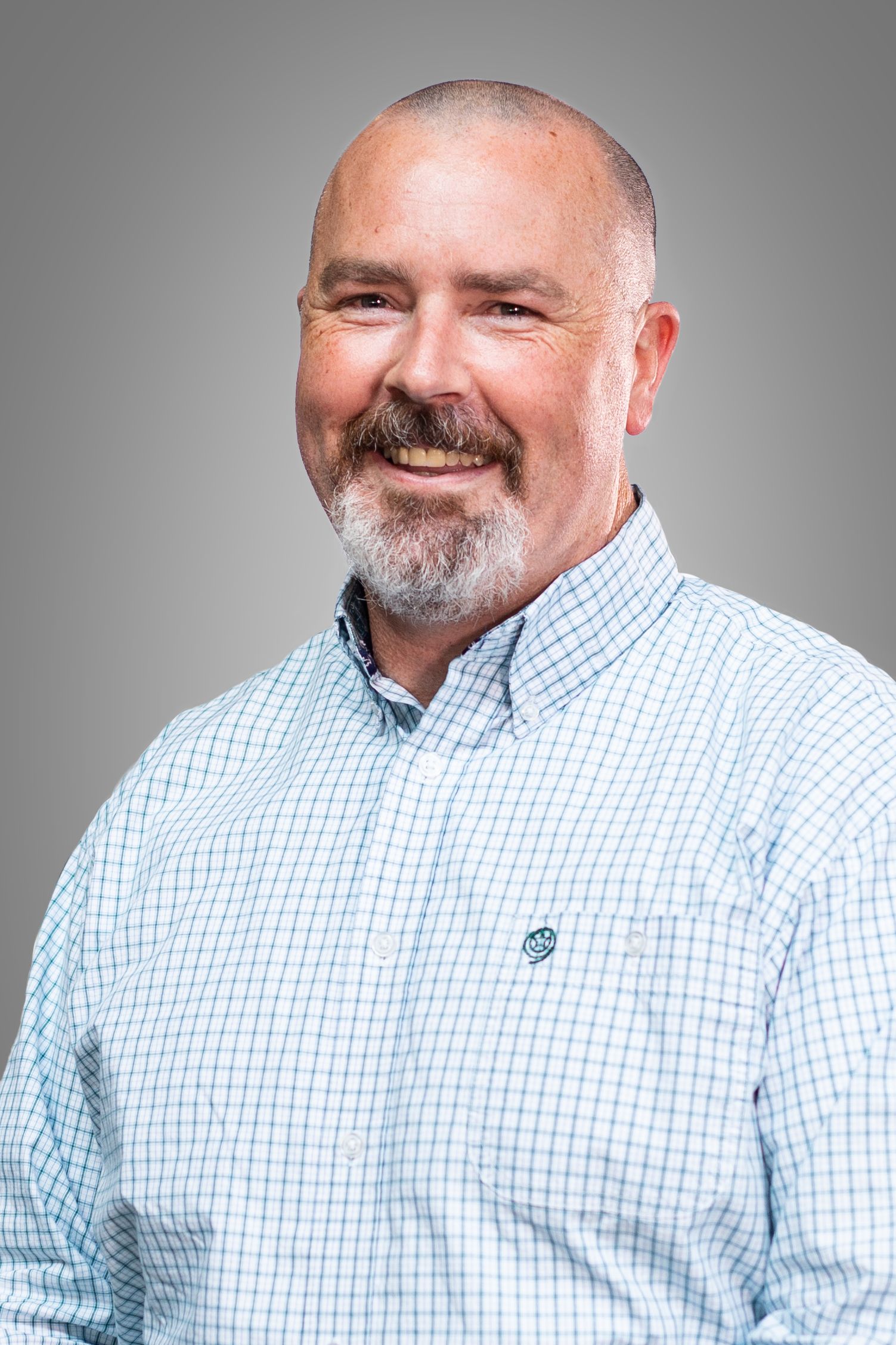 When he left Texas for Mississippi 20 years ago, Meridian Community College alumnus Kevin Fletcher never dreamed he would one day be back overseeing the radiology department for a surgical hospital in the Lonestar state's fifth-largest metropolitan area.
Fletcher, who graduated from MCC in 2011 with an associate degree in Radiologic Technology, currently serves as Director of Radiology at Wise Health Surgical Hospital in Fort Worth, a position he has held since September 2019.
"Coming out of high school, I never would have dreamed I would be sitting in the position I am right now," Fletcher reflected. "But I can't see my life any other way. I have been extremely fortunate to have had people around me who pushed me in this direction, and I have to thank them for it."
A native of Texas, Fletcher grew up in Iredell in the central part of the state. It was a small town of approximately 330 residents. As one of eight students in his high school senior class, he moved to Mississippi shortly after graduation in 2000.
"After high school, just to kind of get a little change of scenery, I moved to Mississippi to be closer to my mom," he said.
Fletcher started a new life in a new town, DeKalb. He began working at Pharma-Pac, a pharmaceutical plant that has since closed. Along the way, he met a girl, Amber Gray, who was working on her bachelor's in education at Mississippi State University's Meridian campus. The two fell in love and, by 2006, were married.
"Our plan was to move back to Texas after that, but through a series of events, it made more sense for me to stay in Mississippi and start my college career," Fletcher said. "MCC was my natural choice." Feeling like the health care field offered job security and encouraged by his wife to go to college, Fletcher decided on radiology.
"Radiology is a field that you can go into, and if you want to specialize in X-ray, you can stick with X-ray. If you get bored doing X-rays or feel like you need a change, you can cross-train in CT and start doing CT scans and even MRIs," he said. "That is what piqued my interest originally in the field. There are a lot of different modalities you can go into with radiology, and I am a very hands-on kind of guy who likes to stay busy and likes to keep learning."
In December 2008, the family grew with the arrival of daughter, Addison. Fletcher quit work and stayed home during the day to keep his daughter, then took night classes at MCC to meet the prerequisite requirements needed to apply to the Radiologic Technology Program. He was accepted into the program and began classes in fall 2009.
During this time, he worked at various positions, including as a student radiologic technologist at Rush Foundation Hospital and Anderson Regional Medical Center, as well as at a local beverage distribution center. Amber, who by then was working as a teacher at Northeast Lauderdale Middle School, was the family's primary bread winner.
Son Luke was born in spring 2011 several months before Fletcher graduated from MCC in August near the top of his class.
"Got married, had kids, quit my job and started college. I know, it all made financial sense," he laughed when he thinks about it now.
With the job for radiologic technologists saturated at the time, Fletcher came across an advertisement for a health fair for a new children's hospital in Temple, Texas. After MCC's graduation ceremony, he got in his car and drove through the night to be at the hospital the next morning.
"I met with the director the next morning at 8 o'clock on a Saturday," he said. "I got an interview on the spot, and I felt like it went well. I turned around and drove straight back to Mississippi at lunch."
A few days later, he received a call offering him a full-time job. The family moved to Temple, where he worked for more than five years as a radiologic technologist and then as a CT technologist for Baylor Scott & White McLane Children's Medical Center.
In July 2016, Fletcher accepted a position as an interventional radiology technologist with Cook Children's Medical Center, so the family moved to Fort Worth.
They currently live in Springtown, a rural area located northwest of Fort Worth, where the children raise goats and rabbits for their Future Farmers of America club at school.
With a desire to take on more of a leadership role, Fletcher became a radiology supervisor at Wise Health Surgical in February 2018. For the past 18 months, he has served as the hospital's Director of Radiology.
This past December, he graduated magna cum laude with his bachelor's degree in radiologic sciences from Midwestern State University in Wichita Falls, Texas. He has already started working on his MBA with an emphasis in healthcare administration through an online program offered by Western Governors University.
"I graduated from high school in 2000. I graduated from MCC in 2011, and then graduated with my bachelor's in 2020. It has taken 20 years to do all of this," Fletcher noted.
He thinks back to his years at MCC fondly.
"It was no doubt one of the best times of my life to be honest," Fletcher said. "The X-ray program at MCC was small enough, I believe we had around 15 students in my class, and every single one of us got along. We had a really good group. It was really nice to come to school every day, and everybody supported each other and when it got tough, we all worked together and helped each other. I really enjoyed the friends I made there."
He especially gives credit to his instructor, Debra Herring, who taught his group for two years.
"We were the luckiest class to have her for two years. She never let us slack off. She did a really good job of finding the balance between being strict and showing us grace," he said. "She did a great job, and she always showed us great support. She prepared us to take our registry and to make sure we were going to be successful out here in the real world."