MCCer pens children's book, 'Rainbow After the Storm'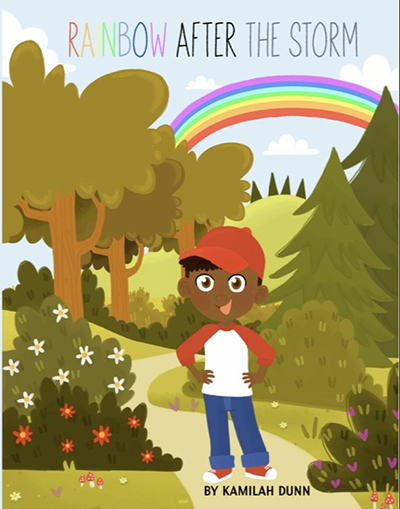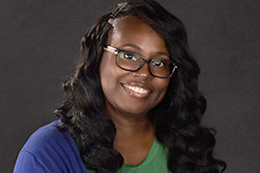 Kamilah Dunn plans to celebrate her March 26 birthday uniquely: She'll sign copies of her newly released book, Rainbow After the Storm, at Meridian-Lauderdale County Public Library beginning at 3 p.m.
Dunn, an MCC alumna and technical assistance coordinator for the Resource and Referral Network, wrote this soft-bound cover book that relates the story of a youth and his close relationship with his grandfather. "The little boy has to deal with some emotional encounters, and it's at the end where I get the title of the book from; he gets the rainbow after the storm," Dunn said.
Growing up in the country and exploring the woods, Dunn said she reached to her childhood for her book's setting. Once she came up with the title, the words started flowing. "The title was something I wanted to focus on; the book really kind of completed itself," she said.
The book's story is a fictional one geared for youths aged 5-12, and those older than 12 can find the book relatable, too. "I just felt like it was a good message, especially with young boys. They're taught not to show their emotions. This book shows a boy having an emotional side and then conquering that and being happy," Dunn said.
"It's okay for you to feel sad sometimes. And we need to let our children know that everything is not going to be perfect, somedays you're going to be sad. But we have to learn how to talk and get through those things," she said.
Dunn worked on the storyline some years ago, but when the pandemic started, she acted on the opportunity to complete the book. She got in touch with a publisher, and the company helped get the book and its illustrations together.
A 2006 graduate of the College's Early Childhood Program, Dunn has been working in her field on campus since 2008. She holds a bachelor's and master's of arts degrees from Ashford University.
A mom, Dunn would read to her two children when they were younger. She herself enjoys reading mysteries and biographies. "That's how you get your creative juices flowing by reading other people's work," she said.
When inspiration strikes, Dunn acts quickly, often turning to her phone and writing notes in it, even if she awakens from a dream. "I feel like some of my calling is to write," she said, adding that poetry is a favorite medium. "I think writing is something that you have naturally."
Rainbow After the Storm is available through Amazon for $20. Pre-order prices are $15. For additional information, contact Dunn by kamjdunn@yahoo.com