High in the sky art: Ethridge, fellow artists turn blank wall into mural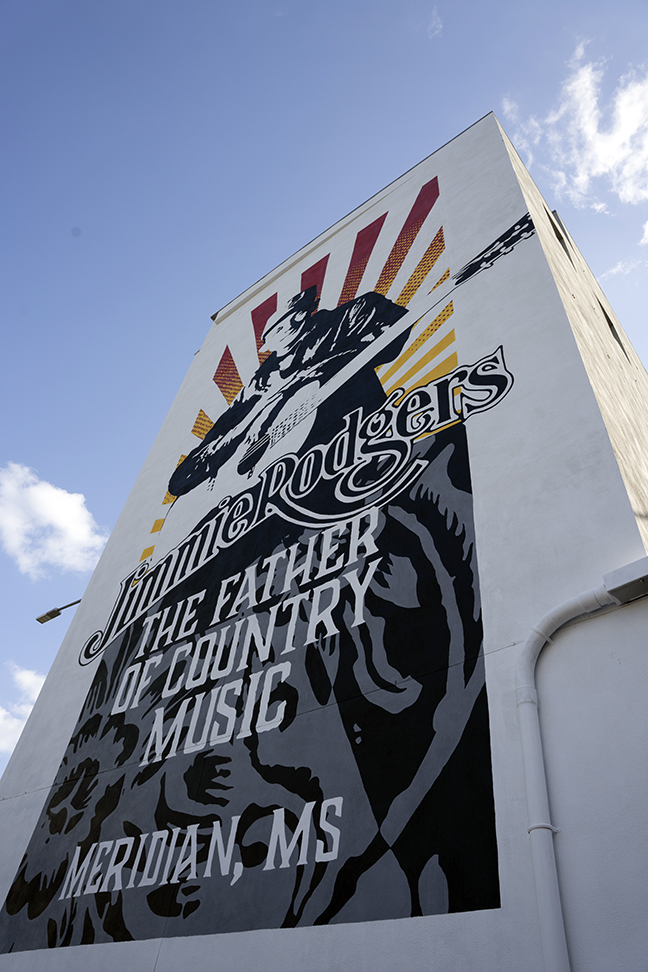 Meridian Community College's Daniel Ethridge has something to write for his "What-I-Did-On-My Summer-Vacation" essay if he's ever asked to do so.
Earlier this summer and within a month, he and four other Meridian artists turned an 1,800 square-foot blank wall into a giant mural featuring the larger-than-life image of the Father of Country Music, Jimmie Rodgers. "When you think of it, it's like the size of a house," said Ethridge about the dimensions of the project.
Ethridge, the coordinator and instructor of MCC's Graphic Design Technology Program, along with Cary Haycox, Kris Gianakos, Leslie Carruth, and Marsha Iverson, combined their passions for art and education and formed the Meridian Museum Art Collective. Their mission: To influence people of all ages to create art. Their product: Murals.
And their talents are found on walls around Meridian and Lauderdale County in public and privately-held spaces.
Recreating a poster design he did six years ago, Ethridge modified the look for the mural destined to be painted on the Vice building located in the center of Downtown Meridian. Once the approvals were gained and wall prepping was finished, painting began. "It took 17 days to complete 95 percent of it," Ethridge said, with the last five percent of the work taking most of the time. "Because it was more detailed with lettering and putting in logos … it was tedious."
Ethridge described himself as a big proponent of the grid method and contributed his specific skills to this artistic venue. "I love lettering, and I love gridding. It was a big part of it."
He added, "Some people like to draw. Some people like to grid. Some people like to paint. Everybody's important."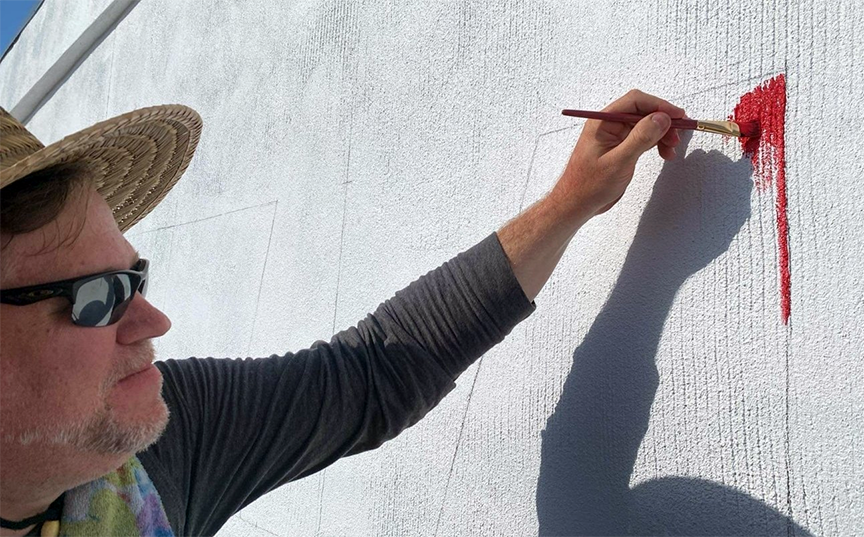 Ethridge added, "It's an interesting thing. Without my training as a designer and artist, I know I wouldn't be able to map it out – get it down to the pixels. I'm appreciative of all my education from MCC, of course, to prepare me for all of this as far as mapping it out and getting it all to look correctly."
The project overcame another challenge; painting on a multi-storied building. "A lot of people are afraid of heights, myself included," Ethridge said. But thanks to special equipment that included a top-notched lift, the job was within reach. "It's one of those things: if you have the proper safety equipment, you're strapped in, you're going to be okay. And we did," he said.
"I always felt safe when I reached the 60 to 70-foot height," Ethridge said.
Community reaction to this mural – and the seven others the group has completed – has been favorable, and Ethridge said the work is a labor of love. "It's one of those things that has snowballed into what it has become. We all love doing it. I want to see the community look better, to see the artwork I've worked on a building," he said.
"I want something that's going to last a long time and hopefully be there after I'm gone," he noted.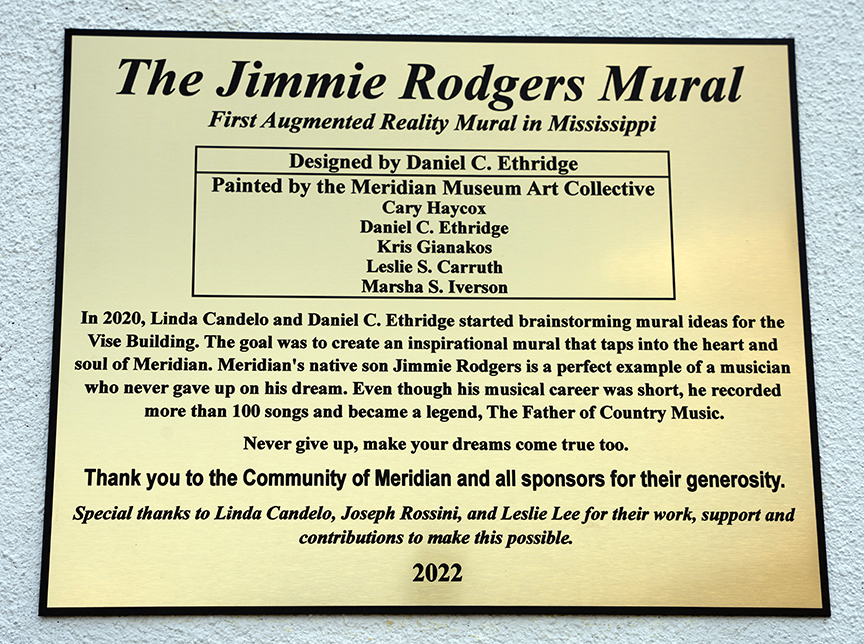 But there's more to making murals than just creating art. "It's fun. It's something to do, and we're helping to brighten up the community. It's good outreach for our art programs and the College and art in general," he said.
Ethridge said by doing this project and others, he teaches his students firsthand. "If they ever want to do murals in their future, they'll be able to do it as well and feel comfortable with that process," he said.
That future is near for there are plans for MCC students to create murals around campus beginning this fall.
He added, "It's all good."