Naming of MCC Ivy-Scaggs Hall reflects legacy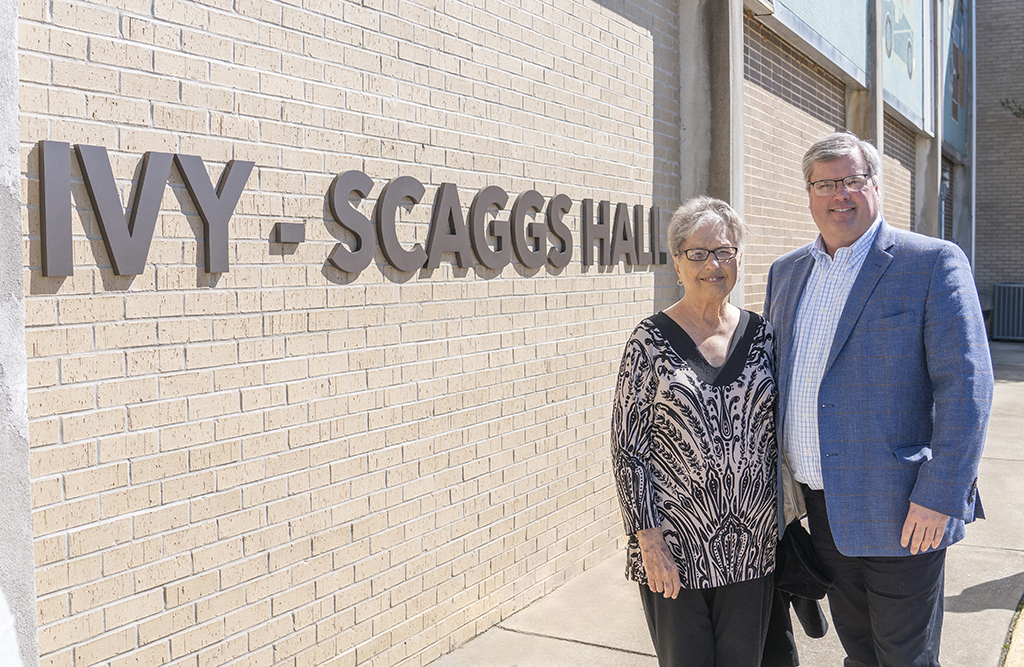 Standing in front of MCC's iconic building are Sally Scaggs and Skip Scaggs, wife and son of the late MCC President Emeritus Dr. William F. "Bill" Scaggs. The College hosted a building dedication with the renaming of Ivy Hall to Ivy-Scaggs Hall.

The memory of the late Meridian Community College president emeritus Dr. William F. "Bill" Scaggs continues with the renaming Ivy Hall to Ivy-Scaggs Hall.
A dedication ceremony was held Monday in front of the iconic building where Dr. Scaggs carried out his mission for many of the years of his service leadership to the institution.
The combined name honors MCC's founding father, Dr. H.M. Ivy, and the first president, Dr. Scaggs, who served 35 years in leading the institution. Dr. Scaggs began working at the college in 1963 as registrar before becoming the school's dean, a position he held from 1964 to 1967 and then serving as president from 1967 to 1998. Upon his retirement, he was named president emeritus by the board of trustees and by his successor, Dr. Scott Elliott.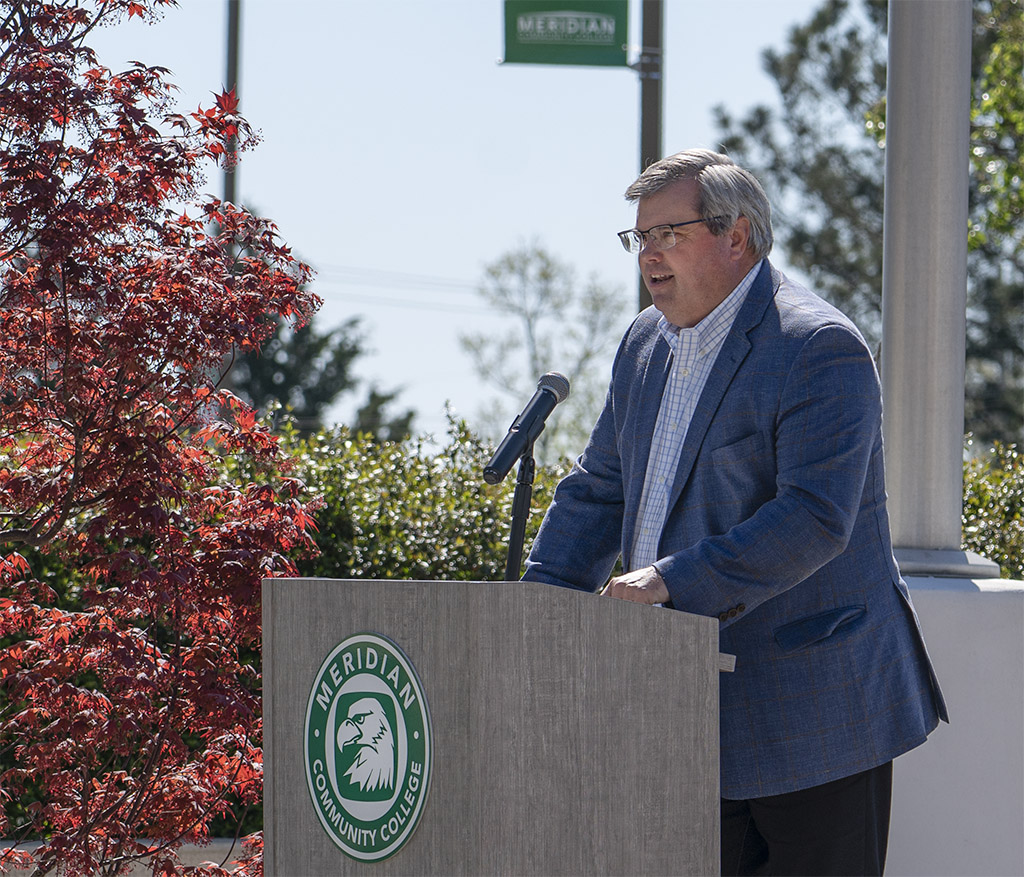 Describing the renaming of the building as both an incredible and timeless honor, William "Skip" Scaggs, as he spoke on behalf of the Scaggs family, said, "it's hard to capture our gratitude in a few brief comments."
"For my siblings and me, this naming reflects not just a life's work of our father but also of our Mom who labored to take care of four children, all just two years apart in age, with a dad who was absent working and tending to the needs of our extended college family."
He added, "Dad loved this school, its students, its faculty and staff; but above all, he loved the community college mission."
Skip Scaggs said both Drs. Ivy and Scaggs viewed college not as just an academic schoolhouse but a resource to serve citizens and industry throughout the community. "These are two men who dedicated their professional lives to seeing that this community's needs for improving the lives of its citizens took root, grew and eventually flourished," he added.
Current MCC President Dr. Thomas Huebner noted Dr. Scaggs was a rare leader. "He understood the big picture, pushed people to succeed, placed this college on a path that in many ways continues to guide us," he said.
MCC Board of Trustee C.D. Smith said the recognition and expression of appreciation at the college's front door is a tribute to a man who gave so much to the college and the community.