Expressive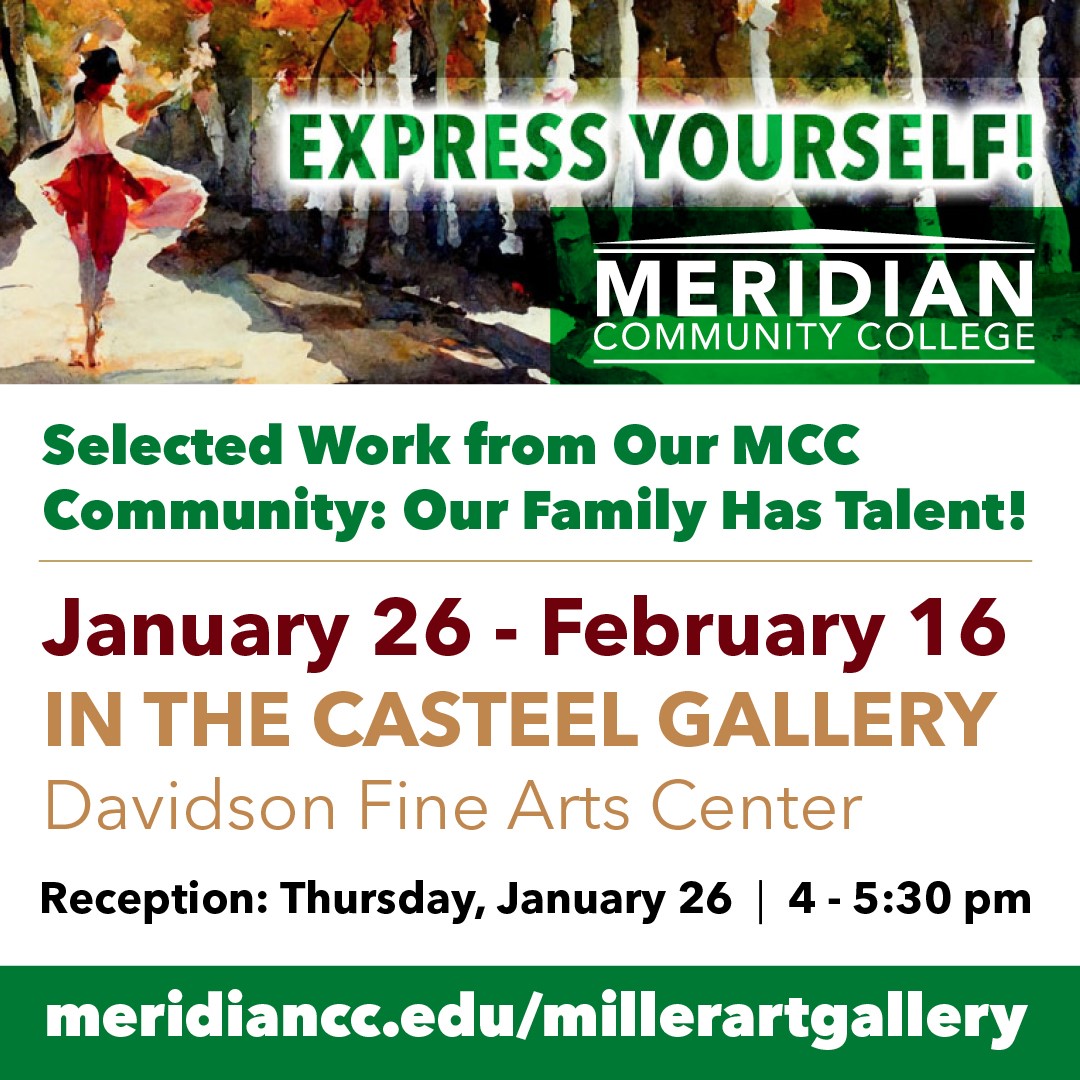 A wide variety of artistic works will take the spotlight when the exhibit, "Express Yourself! Selected Work from Our MCC Community: Our Family Has Talent," opens Thursday, Jan. 26, in Casteel Gallery in the Davidson Fine Arts Center of Ivy-Scaggs Hall.
This unique show was curated from a call for entries from the campus community and that MCC students, faculty, staff members, and College alums. "This is a marvelous show, one that you don't want to miss," said Terrell Nicholson-Taylor, director of the Casteel Gallery and MCC art instructor.
Over 35 works of art make up this show, from three-dimensional pieces to paintings to drawings to digital images. "There are some surprises that will be shown, too," Nicholson-Taylor added.
The opening reception gets underway at 4 p.m., and the show will be on display through Thursday, Feb. 16. The gallery is open Monday through Thursday, 10 a.m. to 4 p.m. For more information, go to meridiancc.edu/expressyourself.