Meet MCCer Dr. Kelley Gonzales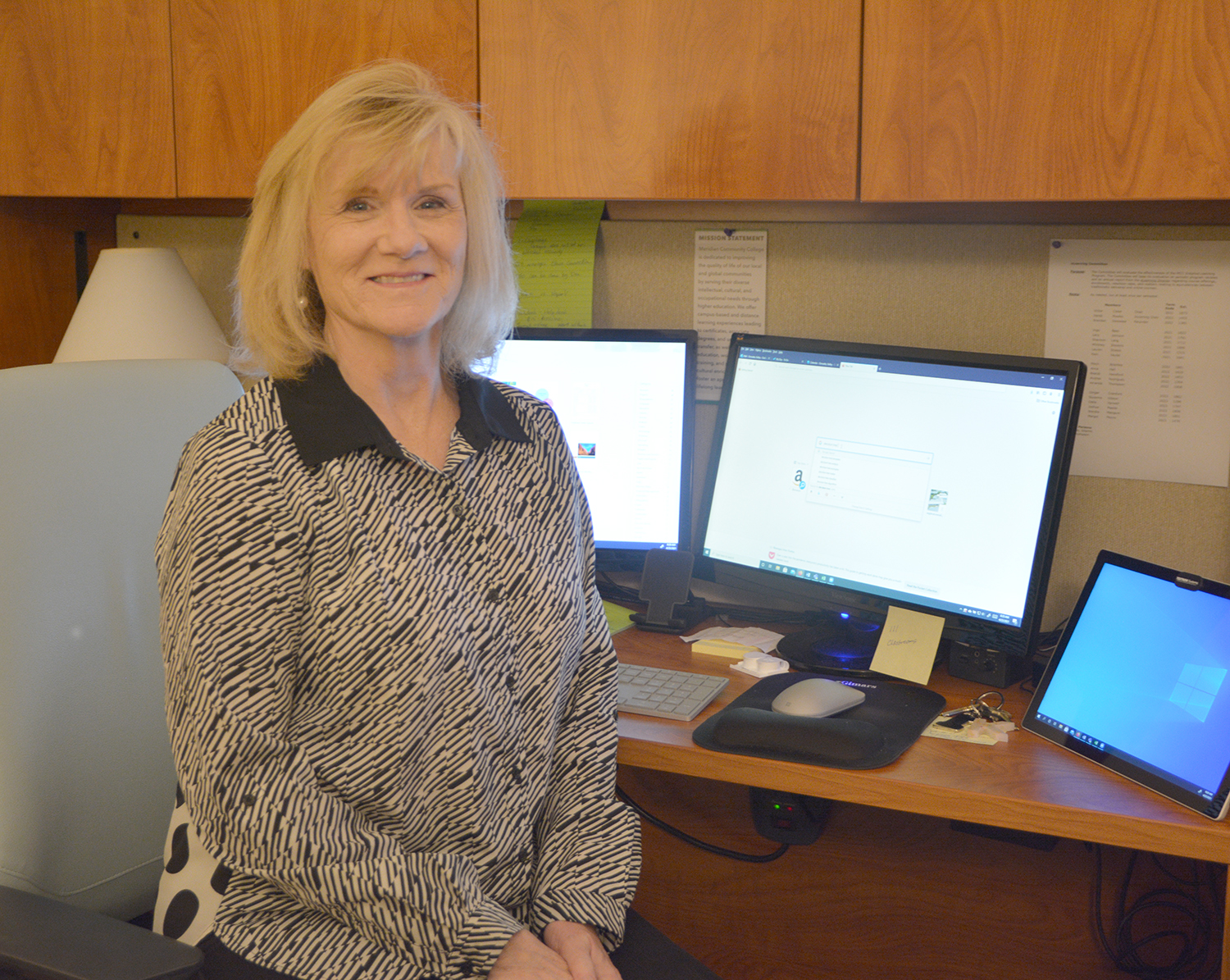 As the new associate vice president for technology/chief technology officer (CTO) at MCC, Dr. Kelley Gonzales is spearheading strategic vision, direction and leadership for the College's technology infrastructure in support of teaching, learning and business operations.
Because of the pandemic, "one of the things I am learning is the true importance of a technology-rich environment where digital communities can be developed and cultivated for administrators, faculty, staff and students," Dr. Gonzales said.
"While online learning has been taking place for quite some time, the pandemic brought about the necessity for everyone to be able to communicate, learn and maintain relationships in a virtual manner. Gaps in technology proficiency, accessibility and the virtual educational environment are now apparent and a priority on the list of challenges identified for improvement," she said.
Dr. Gonzales earned her associate degree from Holmes Community College; she holds a bachelor's degree in business administration with a minor in business education from Mississippi College and a master's degree in instructional design with a minor in marketing from Mississippi State University. She also received her Ph.D. from the University of Southern Mississippi in instructional technology and design with a minor in educational leadership.
In the new position, Dr. Gonzales has the responsibility for a technical team that includes digital teaching and learning, administrative applications, DBA services, network services, user services, software development and implementation, voice and data communications, vendor relationships, and information security. In addition, she partners with faculty, staff and administrators to ensure the continuous delivery of effective technology services and innovative and forward-thinking approaches that help the College remain competitive and secure with regards to technology.
Accordingly, the CTO explores new technologies and keeps up-to-date on trends and best practices within the IT industry.
Also, as CTO, she is responsible for establishing an open and collaborative environment where knowledge and experience are shared throughout the organization.
When asked what she likes best about her job, she said it's the personnel. "Everyone at MCC has been extremely kind, helpful and accepting." She added, "working with good people is key for success and personal wellness."