Celebrating success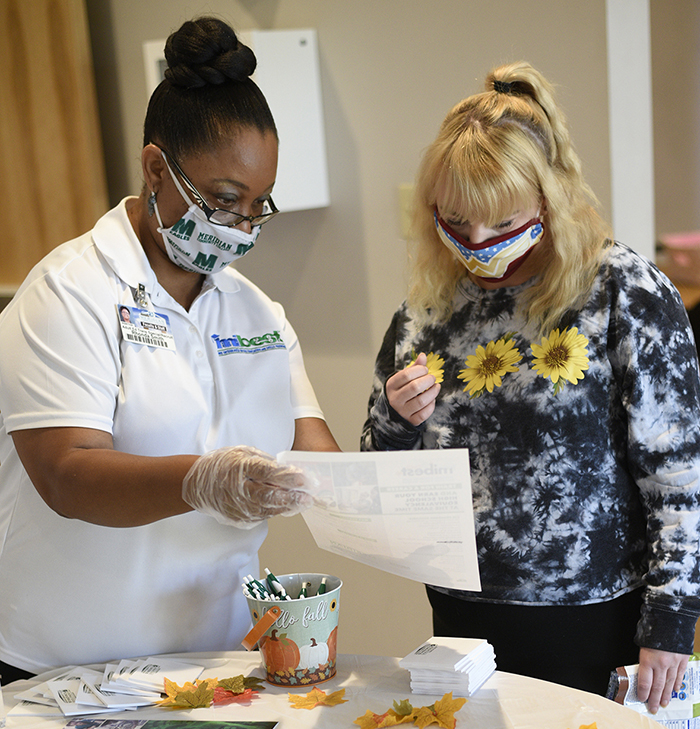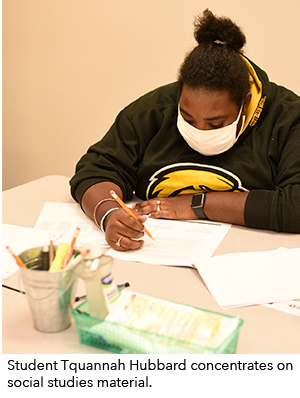 Anna Beckman is hopeful for a brighter future.
"I just had to come back to school. I have three kids. They're in school, so it's time for me to get my education now," said Beckman, who quit school when she was in the eighth grade. At 33, this Union resident is preparing for the GED and is studying at Meridian Community College's Ralph E. Young, Jr. Center for Adult Basic Education. Beckman is working on practice tests to build her skills. "I'm trying to get my GED to become a certified nurse assistant. I'm following in my momma's footsteps," she added.
Clarke County resident Brandon Sistrunk, 22, also is readying to take the GED.
"When I was 15, and I was going to school, I got brain cancer, and I had to get out of school. I wasn't able to finish.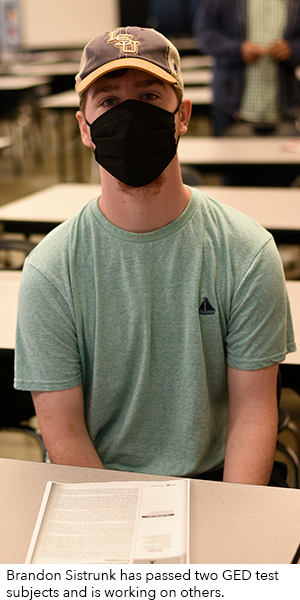 Sistrunk, whose cancer is now in remission, has already passed two of the GED Test Subjects with two more to take, and he's hopeful he'll have his diploma by Christmas. "Now, I'm ready to get this diploma and get a job to get on with my life," he said.
Students such as Beckman and Sistrunk are among those getting a helping hand for a fresh start thanks to MCC's Adult Education Division. And one of the programs the division partners with is the Mississippi Integrated Basic Education and Skills Training (MIBEST) program, a workforce and economic development initiative that moves low-skilled, non-credentialed Mississippians from the economic sidelines into careers earning family-sustaining wages.
At MCC, MIBEST offers qualifying individuals an opportunity to enroll and train for career and technical education programs such as Truck Driving, Welding, Culinary Arts, Phlebotomy, Health Care Assistant/C.N.A., Medical Office Technology and Entrepreneurship while earning a High School Equivalency Diploma. MIBEST seeks to increase the number of students who can secure jobs with a livable wage.
For details about MIBEST at MCC, contact Rhonda Smith, College and Career Navigator, at 601.484.8645.