MCC alumna's advice to current students: Get involved in campus activities
Alumna Brooke R. Dixon looks back on her years at Meridian Community College fondly and encourages new students to get involved on campus.
"Join clubs, try out, volunteer, dream big, be heard, and express yourself," she said. "Excel to the best of your ability because, by the time you graduate, you'll only wish those times would have lasted longer."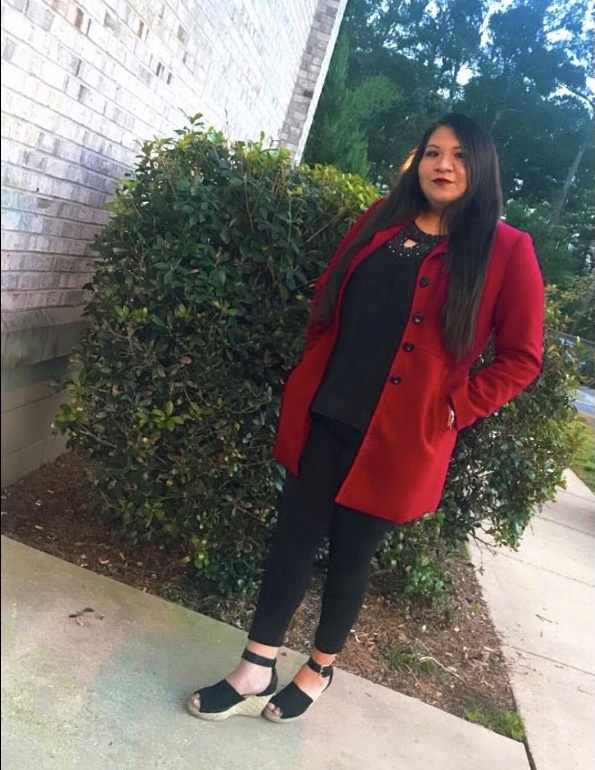 Dixon, a 2019 MCC graduate, said she loved her two years at the community college.
"MCC will be your home away from home whether you are a commuter or living on campus," she said. "You are in good hands with a campus full of educators and staff who only want you to succeed, and the relationships you build within MCC will be something that will last a lifetime."
A 2017 graduate of Choctaw Central High School, Dixon is the daughter of Charisity L. Tubby and Gregory Dixon, both of the Red Water community of Leake County. She is a member of the Mississippi Band of Choctaw Indians and is an active member of the Red Water Development Club, where she volunteers with events and fundraisers. She is also a member of the Oka Homma Stickball Team and of John Memorial Methodist Church in Carthage.
"Stickball is a challenging sport and can be intimidating," said Dixon, who began playing three years ago. "Both of my parents and all of my siblings play, including the youngest, who is nine years old."
She has worked hard to learn the sport and was chosen to play in the All-Star Tournament this year.
"Not only did I find that I am fond of the sport, but I am keeping my tradition alive," she said. "I play for myself, my ancestors, and our fallen warriors."
Dixon works in the tribe's Education Department through the Youth Opportunity Program as a receptionist for tribal youth. She enjoys advocating and encouraging teens and young adults.
She enrolled in MCC in fall 2017 and earned her Associate Degree in University Transfer in 2019.
After speaking with MCC recruiters during a College Day event at Choctaw Central before graduation, she chose the community college.
"MCC was the college that stuck out to me among the other community colleges," she said. "It was close to home, too, so I was able to be a commuter student. But I still got involved on campus, and I was able to make a lot of friends. Every professor I had was more than helpful as I obtained my education."
Dixon is continuing her education through Mississippi State University. She is majoring in biological sciences with a minor in culinary arts though the Covid-19 pandemic has set her back in her timetable. Her ultimate dream is to study veterinary medicine because she loves animals and enjoys volunteering at nearby veterinary clinics.
"My mom told me that I wanted every animal that I came across while I was growing up," she laughed. "I saw a baby alligator at one of those shows one time, and I wanted one. My mom said I threw a fit when she told me no. Even if I saw a turtle on the road, I wanted to take it home with me."
When she isn't studying or working, Dixon loves to write.
"In my free time, I love to write. I take pride in the work I do, and I express myself through descriptive and persuasive writing through the darkest and happiest moments of my life," she said.
"And I love to cook and try new recipes," she added, which is why culinary arts is her minor.
Dixon also loves spending time with her parents and siblings.
"I'm very family-oriented. Living in the moment with my parents and siblings outside of school and work makes me whole," she noted. "I enjoy the little things, like cooking family dinners, going to the movies, fishing, and planning opportunities for myself and others."
Dixon hopes to take the things she has learned at MCC and MSU and find a way to use them to give back to her community.