At the ready: Tucker is preparing now for her future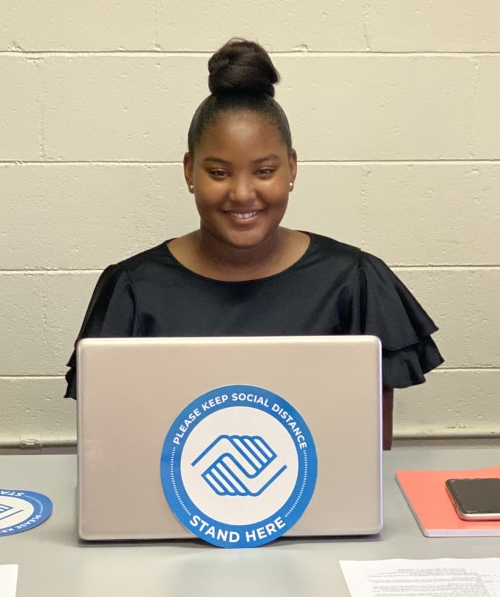 Meridian High School senior and honor student Australia Tucker is determined. "I want to go to Meridian Community College to prepare to become a neonatal nurse," the 18-year-old said.
With college-level courses under her belt and an after-school job that she's handling with finesse, Tucker is fast-tracking her dream of working with kids. Being around children is a family affair. Tucker is one of 12; she has 11 sisters and brothers ranging in ages 19 to 8, and Tucker herself is one of three sets of twins in the family. Her sister Asia is her fraternal twin.
At 13, Tucker became career-focused. "I had to take on responsibilities because my grandmother had a disease and no one else in my family could handle it, so I chose to step up," she said. Stepping up meant Tucker went to her grandmother's doctors' appointments, and one physician showed the teen how to dress wounds and perform wound care. "And she began to heal," Tucker said, explaining that her grandmother is much better.
Working at the Boys and Girls Clubs of East Mississippi also affords Tucker opportunities to work with children and their various personalities. "We learn how to cope and how to deal with them," she said, adding, "We do lots of activities to keep them moving and busy."
Tucker is active herself; she's an honors student who will graduate from MHS later next month, and she's currently enrolled in an online college English Composition I class. Tucker is also a Lt. Col. in the Junior Reserve Officer Training Corps. "I was able to catch on to everything fast, and I was always motivated, so the more I did, the better my rank got. I always participated in everything." That also included attending camps. She explained, "the camps helped me figure out what I wanted to do and what I didn't like. I didn't want to go into the service," Tucker said.
Her next move is studying at MCC. "I want to come because it's closer to home, and I have many other family members who went to MCC," she said. She's also wanted to come to MCC because of the MCC Foundation's signature program, Tuition Guarantee, which guarantees the tuition for four semesters.