MCC students chosen for All-Mississippi Academic Team
Four Meridian Community College students, Patrick Martin, Jaylen Vance, Destiny Little, and Rod Senseney, were among 81 Mississippi community and junior college students named to the All-Mississippi Academic Team.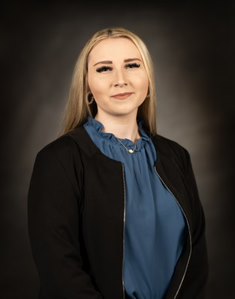 Little was selected for the first team; Martin, Vance, and Senseney were named to the second team. Martin and Vance are Transfer Pathway Team Members; Little and Senseney are Workforce Pathway Team Members. Throughout the state, 15 students were recognized as first team designees; the remaining 66 students were chosen for the second team.
The All-Mississippi Academic Team recognizes the scholarly and leadership accomplishments of community and junior college students across the state. Phi Theta Kappa, the international academic honor society for community and junior college students, the Mississippi Association of Community and Junior Colleges, and the Mississippi Community College Board coordinate the program. 
Little, 24, of Ridgeland, is pursuing a nursing career and studying in Meridian Community College's Associate Degree Nursing Program.
In addition to the first-team accolade, Little has been selected as a 2023 New Century Workforce Pathway Scholar, the only Mississippian to receive the honor. 
Martin, 20, of Meridian, is a sophomore who plans to pursue a career in musical education; he is a President's List scholar who has received the Philharmonic Music and Steve Nabors scholarships which are funded through the MCC Foundation. He is a member of the Phil Hardin Foundation Honors College at Meridian Community College, PTK, and Stage 2; Martin is also an Ivy League Recruiter.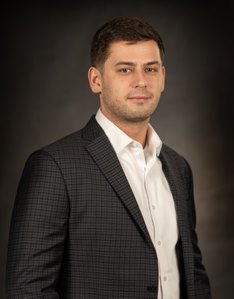 With aspirations to become a dentist, Vance is a 21-year-old Meridian native. He has received the Eddie Holladay and Evans PTK scholarships funded through the MCC Foundation and volunteers as youth pastor at his church and the Boys and Girls Club in Meridian. 
Senseney, 27, is a native of Ocean Springs and has lived in Meridian for the past six years. He received the Dr. William J. Anderson Jr. Memorial Scholarship and is a member of PTK and Alpha Delta Nu nursing honor society. He plans to continue his education and get a bachelor's degree. 
"We applaud these MCC students for their hard work and commitment to excellence. They are all outstanding students and members of PTK," said Phyllis Holladay, a co-advisor for MCC's PTK Nu Upsilon Chapter.
To learn more about MCC's PTK chapter, visit meridiancc.edu/ptk.