Dr. Thomas Huebner selected for Mississippi Business Journal's 2021 Top CEO Award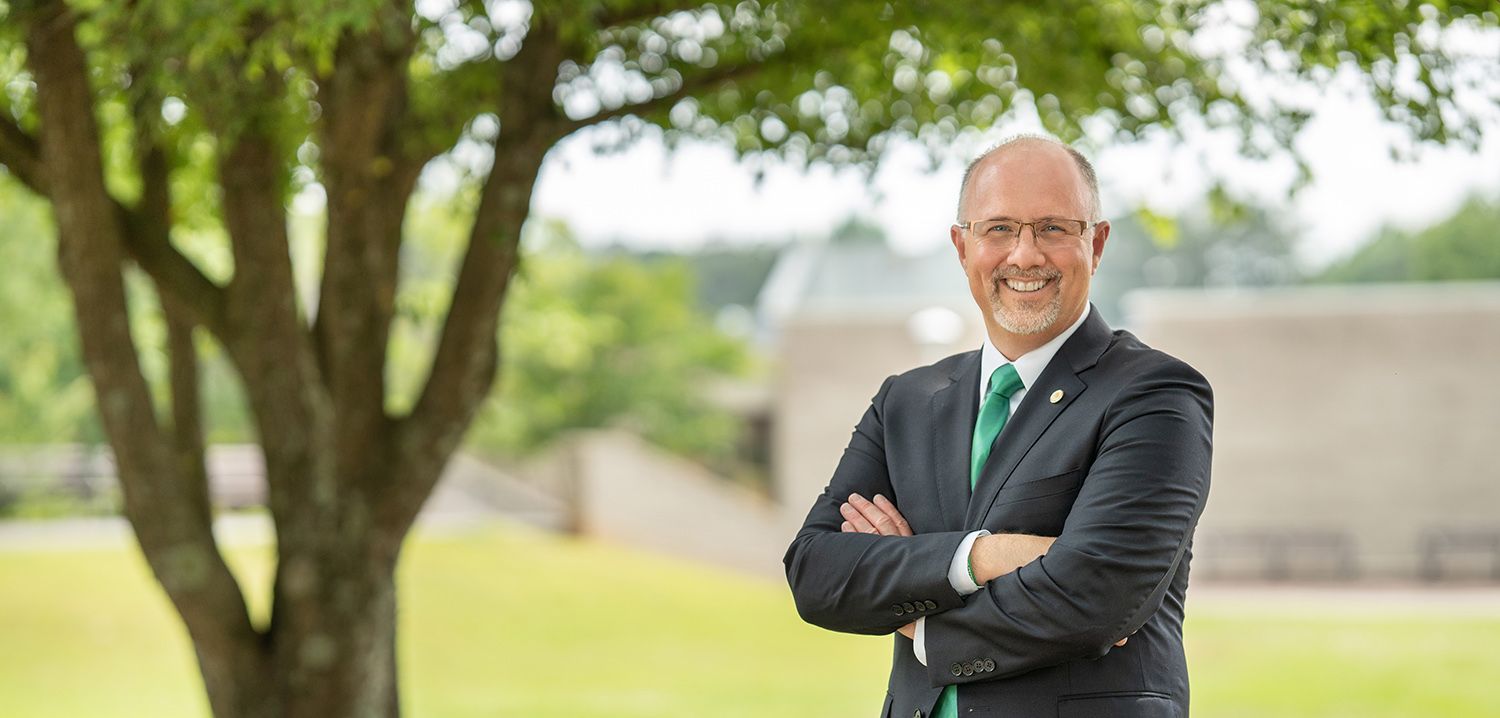 Meridian Community College President Dr. Thomas Huebner has been recognized by the Mississippi Business Journal as one of Mississippi's Top CEOs for 2021.
This selection honors the most powerful and influential business leaders in Mississippi who are senior decision-makers and are making a significant impact in their business. 
The Mississippi Business Journal recognizes leaders from across the state who demonstrate excellence among top executives in their fields. These CEOs have helped their companies achieve strong growth and success and have profoundly impacted their company and community. Honorees are selected in categories of Nonprofit CEOs, Rising Stars, Large Companies, Medium Companies and Small Companies.
Described throughout his career as an energetic instructor, an inspiring professor, a trusted mentor and a visionary leader, Dr. Huebner became the third president of Meridian Community College on July 1, 2018.
Since arriving at MCC, Dr. Huebner has had a tremendous impact. In addition to leading efforts to tell the MCC story and elevate the presence of the institution, he has worked to secure multiple grants, including substantial awards for advanced manufacturing, has developed relationships with industry and educational partners, moved the College to establish a number of new industry-relevant programs, renovated campus facilities, implemented a new strategic planning process, and received the President's Paragon Award from Phi Theta Kappa, the international academic honor society for community and junior colleges.
Dr. Huebner and other recipients were honored during a special reception on Thursday, May 27, in Jackson. A special edition of the Mississippi Business Journal will spotlight Dr. Huebner and other 2021 honorees. 
Earlier this year, Dr. Huebner was named in the first class of the Top 10 Over 50 for Meridian and Lauderdale County by The Meridian Star in its Timeless Meridian magazine.