Dimensions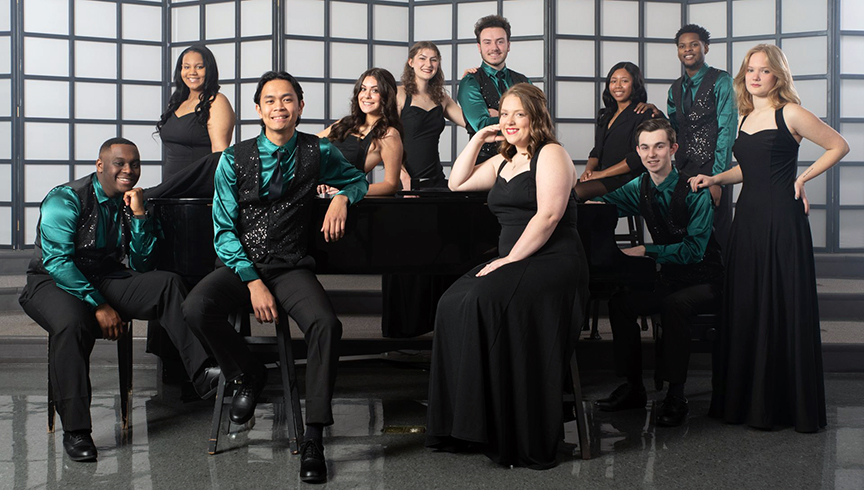 The Dimensions is Meridian Community College's high-energy vocal band. The group is featured at campus and community events, civic events, festivals, pageants and high schools on a local and state level. They present an exciting show with a live band. Their style includes everything from Pop, Classic Rock, Jazz, Rhythm and Blues, Motown and Rap. Comprised of talented students from many different majors throughout the college, members of the group all receive music scholarships.
2023 Dimensions Show
Members of the 2023 Dimensions are Maggie Freeman, Mackenzie Robinson, Michaela Acord, Miracle Brock, Anna Grayson, Patrick Martin, Brett Gordon, Zet Mirabueno, Jaiden Harris, Peyton Parker, and Cur'Sandra Gowdy.
For more information:
Tammy Miles, Director
tammy.miles@meridiancc.edu
601.484.8648
For more information:
Mitch Brantley, Division Chair
mitch.brantley@meridiancc.edu
601.484.8881