Veterans salute to honor campus and community vets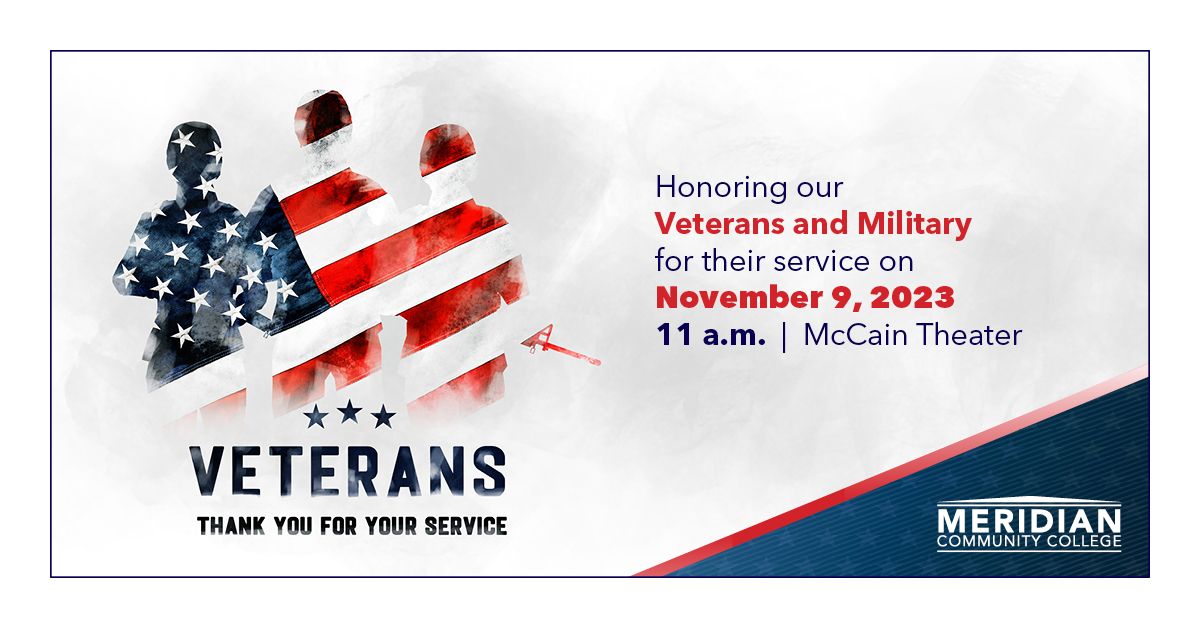 Lt. Col. Albert Germany will be the keynote speaker when Meridian Community College hosts its veterans' tribute on Thursday, Nov. 9, at 11 a.m. in the McCain Theater, located in Ivy-Scaggs Hall.
The community is welcome to attend.
"This is a special event dedicated to honoring our veterans and paying tribute to their service and sacrifice," said Shaquita Hopson, MCC associate director of veterans and military services and C2C coach.
In addition to the keynote address, Naval Air Station Meridian will present the colors; the MCC Concert Choir will perform "We Honor You," and MCC Guitar Instructor Mitch Brantley will offer a patriotic guitar tribute.
To learn more about MCC Military and Veterans Services, visit meridiancc.edu/vets.