Drawing on success: MCC art show yields winners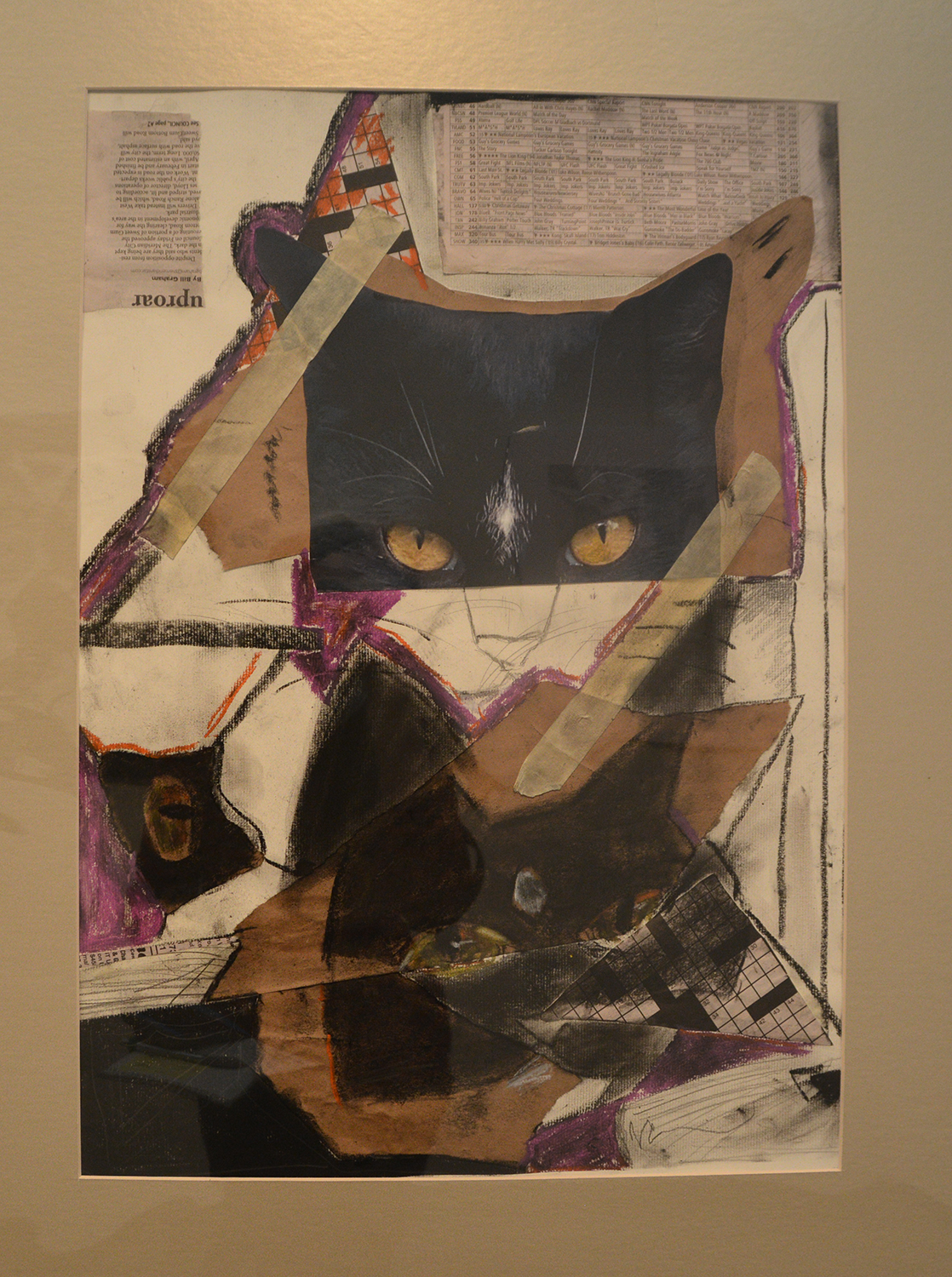 Meridian Community College student John Williams captured the top award from the MCC Fine Arts Student Competition.
Williams was one of 15 art students whose works earned an award in this show that will be on display now through April 29. For his efforts, Williams received the John Michael Rushing Best of Show Award for his drawing, "Foo," and as a purchase award, Williams garnered a $200 honorarium. The work becomes a part of the College's permanent collection.
Award-winning Meridian artist Jill Hammes, a former college art instructor, served as the juror for this year's event. In her competition remarks, Hammes noted the show exhibited talented students. She added, "I looked for quality and diversity in drawing, composing with elements and use of media."
Additional winners in the show included:
Two-dimensional design: Olivia Collins, "Antique," first; August Gurry, "Lady Galaxy 2," second; Kolbi Holifield, "Strada di fiori," third; and Edward Loundy, "Art Supply" and Michalea Hill, "Geometric," honorable mentions.
Drawing: Gavin L. Harbour, "The Common Woodland," first; Gabrielle Moore, "Cups & Boxes," second; Mark Covington, "Human Skull," third; and Anthony White, "Bottle Still Life" and Edward Loundy, "Fruits of Life," honorable mentions.
Graphic design: Kyle Berntrager, "Vibe," first; August Gurry, "Gary Clark Jr.," second; Quanisha McMullen, "Disasteres de Aqua," third, and Morgan Cumberland, "M.L.C. Threefoot" and Kyle Berntrager, "Ethan Becker," honorable mentions.
Photography: Anthony White, "Full Moon," first; Riana Nunley, "Still Life," second; Tristan Taylor, "Masked Self Portrait," third; and Colby McWilliams, "Raven," and Olivia Collins, "Mill Desk," honorable mentions.
Winners received cash awards from the MCC Foundation; first-place winners garnered $100; second place, $75; third place, $50; and honorable mention, $25.
The show is located in the Miller Art Gallery on the MCC campus, and admission to the gallery is free of charge. Gallery hours are Monday-Thursday, from 10 a.m. to 4 p.m. For additional information, contact Marshall at MCC at 601-484-8647.