All smiles



MCC

Practical Nursing Program graduates

Marquita Brewster,

left,

Lashundra

Huddleston,

Jashayla

Clemons, Yolanda Patterson

,

and

Tameria

Frazier

were recipients of

vouchers from the Helping Health Eagles Grant.

Meridian Community College Practical Nursing Program and Associate Degree Nursing Program graduates received a financial helping hand from the Women's Foundation of Mississippi.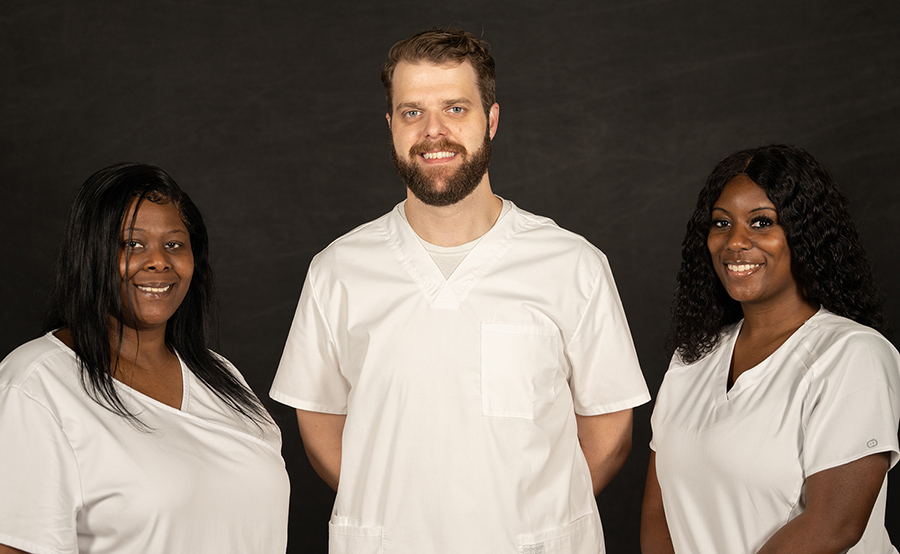 The eight each received a voucher to help pay for their licensing exam, NCLEX, from the Helping Healthy Eagles grant funded by the Women's Foundation through its Bower Scholarship Program. The aim to support students in completing their nursing and healthcare workforce-related degrees on time.
MCC Practical Nursing Program graduate recipients included Marquita Brewster, Lashundra Huddleston, Jashayla Clemons, Yolanda Patterson, and Tameria Frazier. Associate Degree Nursing Program grads included Monica Anthony, Alan Rigdon, and Marquita Smith.