NASA's NCAS deadline set Nov. 18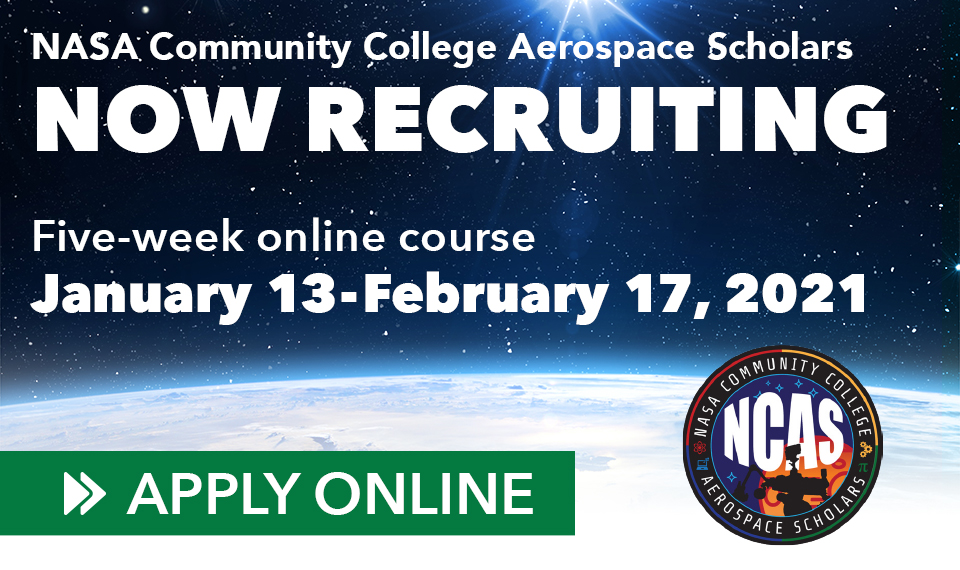 The National Community College Aerospace Scholars (NCAS) program is looking for applicants for its next class, and Meridian Community College will again be a host site for the national program.
Applications will be accepted through Nov. 18, said Dr. Angie Carraway, MCC chemistry instructor, division chair and the Mississippi NASA Space Grant Campus coordinator. NASA's NCAS gives community college students an authentic NASA experience and encourages them to finish a two-year degree or transfer to a four-year university to pursue a NASA-related field or career.
To be eligible to participate, a student must be a high school graduate or equivalent and be at least 18 years of age and be registered at a United States community college during the semester of the online workshop. Also, the participant must be concurrently enrolled or have completed nine-plus hours of STEM coursework and be able to commit to a five-week online session and possess internet access.
The online selection announcement will be made by Dec. 4, with the online session set for Jan. 13-Feb. 17. The onsite event is set for late spring 2021.
To find out more, go to https://go.nasa.gov/ncas-campus