Looking back and ahead

Brandon Dewease charges up the Liftoff audience.


With a virtual convocation kickoff, MCCers prepped for the first day of Fall Semester 2021 in a wide array of activities from standing committee meetings, insurance sign-up, and professional development sessions.
The highlight, though, was the first-ever MCC Liftoff. This one-day event for incoming freshmen replaced a traditional orientation and was designed for students to get to know the campus, meet instructors and staff, and get prepped for Monday's start.
More than 180 first-time, full-time first-year students participated, said Brandon Dewease, director of student engagement. Dewease thanked colleagues. "You guys, the faculty and staff, played such an important role in making that portion of the day successful."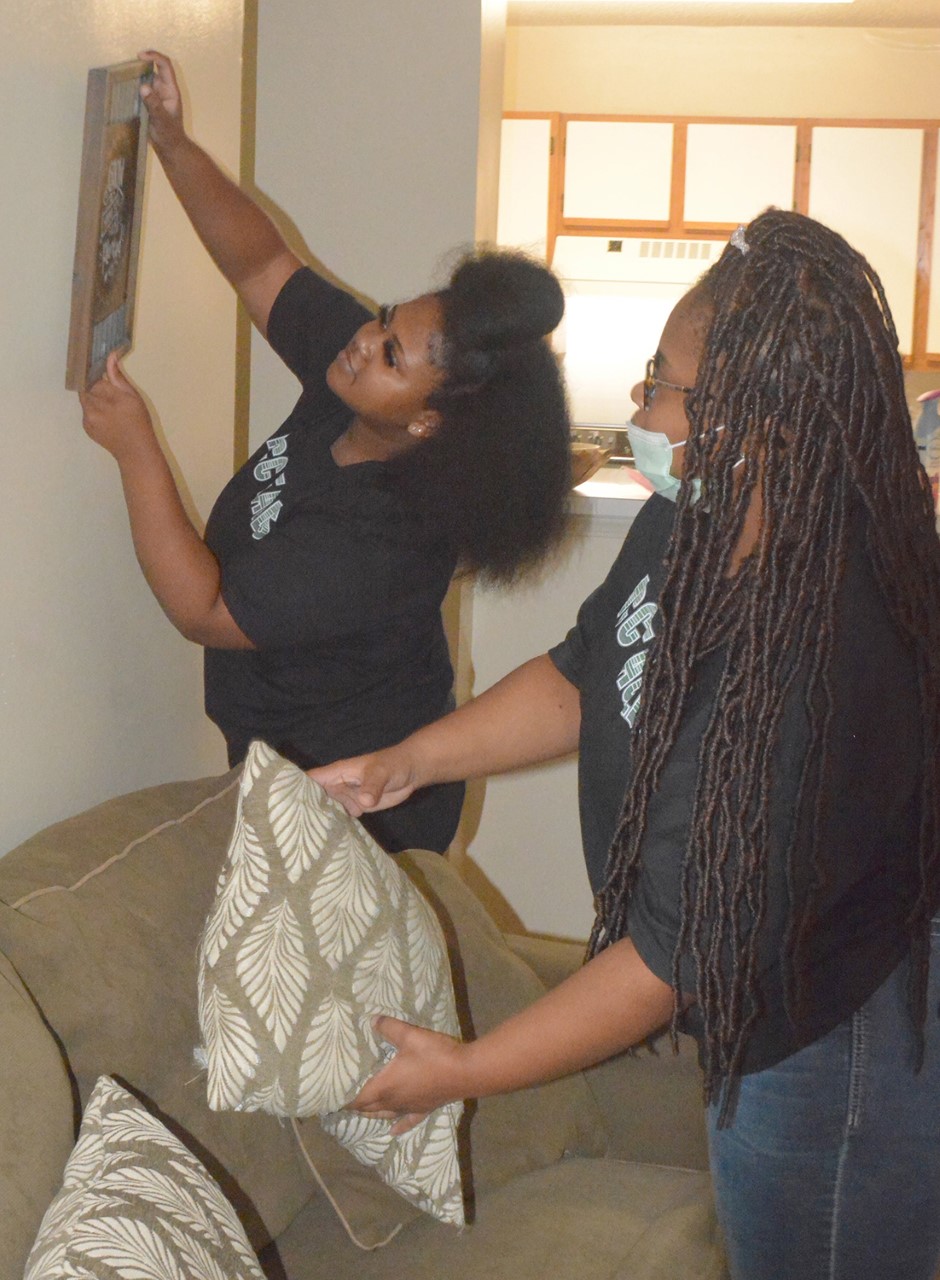 New and returning Meridian Community College students are also getting settled into their home away from home this week as they moved into student housing before the start of the academic school year that starts Monday, Aug. 16.
Residence Assistants Tywonna Clemons, left, and Ariel Coburn adjust a framed artwork in their College Crossing Apartment. From Philadelphia, the two both enjoy their work as residence assistants. "It's a way for me to help other people and get to know others on campus," said Clemons. Coburn is a second-semester Associate Degree Nursing Program student; Clemons is a second-year Physical Therapist Assistant student.