Foundation board members: Building on success
New board members of the Meridian Community College Foundation are committed to creating opportunities for others.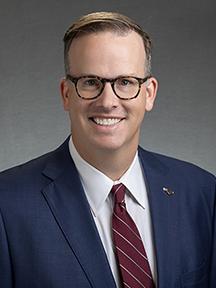 "Being a part of the MCC Foundation allows me to be a small part of continuing the service MCC provides to our area students and business community," said Tyler Walton, one of the newest additions to the MCC Foundation Board of Directors. Walton is the Meridian market president for Trustmark National Bank.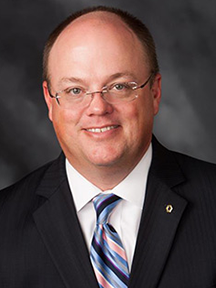 Joining Walton among the newest board members are Chris M. Phillips, district general manager of Mississippi Power Co.; Larkin Kennedy, chief executive officer for Ochsner Rush Health; Hampton Thames, president of Citizens National Bank; and John Anderson, president and chief executive officer of Anderson Regional Health System. Two retired MCC administrators, Dr. Ray Denton and Pam Harrison, are also new Foundation board members.
Serving and giving back to the community is essential, Thames said. "And being a part of an institution that is so important to our community is an honor," he added.
"The College has been a part of my life since 1970 when I first started attending school there. Being associated with the College and the Foundation is something that gives to the College and me. I still feel like I'm a part of what's going on, and I could do that by helping the College ensure its future," Dr. Denton said, as to why he serves.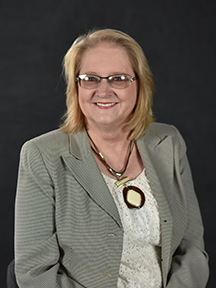 The MCC Foundation is a difference-maker for the College, Harrison said. "Serving on the MCC Foundation board provides me a chance to give back to the college, help the local Meridian community, and work in an organization with such a rich history of visionary leadership," she added.
Phillips echoed those sentiments. "MCC plays a vital role in preparing students to move into the workplace, and the College has done a terrific job tailoring its curriculum to support existing industries," he said.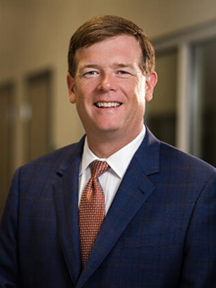 Noting the healthcare industry in the area is vital, Kennedy said the College plays a significant role in the quality of care provided. "I want to support and strengthen the impact the Foundation has on our region," he said.
Anderson is looking forward to joining the MCC Foundation Board. "Serving on the Foundation Board provides an opportunity for me to become even more involved with MCC and continue working hand-in-hand to ensure students are well-trained and ready for the workforce," he said.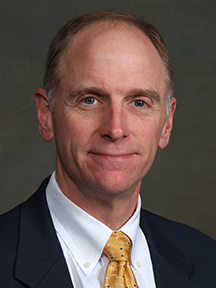 The MCC Foundation Board of Directors provides oversight, framework and guidance the MCC Foundation requires to be successful. Leia Hill, MCC vice president of institutional advancement and executive director of the MCC Foundation, is grateful for this group of volunteers and their investment of support, service, and resources. "I cannot express the importance of an active and productive board," she said, adding, "I'm looking forward to everything the incoming directors will bring."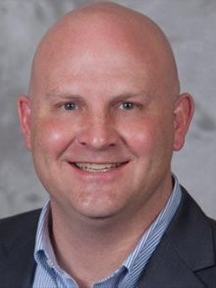 Rounding out the Foundation board members roster are BB Archer, Doug Deweese, Tommy Dulaney, Hardy Graham Jr., Jerry Greene, Hill, Tim Hogan, Bob Huff, Barbara Jones, Alan Lamar, Donnie Massey, Jeff McCoy, Dr. Tommy McDonald, Mark McPhail, Tony Pompelia, Gerry Purvis, Dr. Tom Sykes, Greg Slay, C.D. Smith, Donnie Smith, R. Jeffrey Smith, Robert Smith, Buster Thomas, Russell Thompson, M.L. Waters, Alex Weddington, and the Hon. Veldore Young-Graham.
Officers are Hill, corporate secretary; Lamar, treasurer; C.D. Smith, president; and Thompson, vice president.
If you would like to contribute to the MCC Foundation in support of Tuition Guarantee or other scholarships, please contact the MCC Foundation at 601.484.8688 or visit meridiancc.edu/giving.