Call for MCC artists to submit their works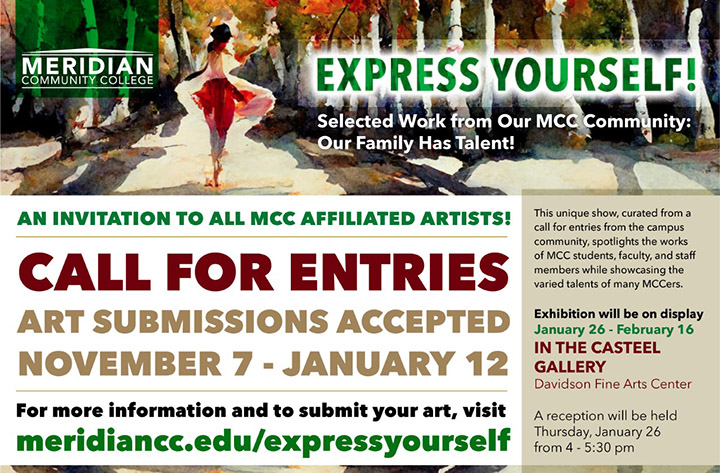 Got the art in you? Now's your time to share your artistic talents with the college and community.
An upcoming gallery show, "Selected Work from Our MCC Community: Our Family Has Talent!" will draw from the contributed works of College faculty, staff, students, alumni, and family members.
The works will be accepted between Nov. 7, through Jan. 12.
 "If you are a student, a staff member, or a faculty member with a 'closet artist' label, now is the time to let your light shine," said Terrell Nicholson-Taylor, art instructor and curator for the exhibit.
The show will open on Jan. 26. For more information, including entry forms, visit meridiancc.edu/expressyourself.