Twin guitarists to perform Aug. 28 on the McCain Theater stage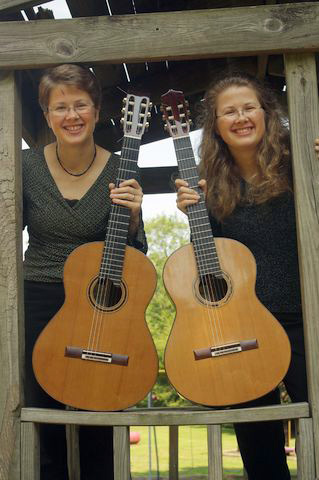 Live classical guitar music will sound throughout the McCain Theater when guest artists Duo Mirić perform on Saturday, Aug. 28.
The concert, which is free of charge, begins at 7 p.m. Masks will be required.
Tanja Mirić and Darka Mirić Kooienga, who are Duo Mirić, acclaimed twin sisters from Bosnia-Herzegovina, have played classical music together for more than two decades. Each holds a doctorate in musical arts from the University of Minnesota, a master of music from Southern Methodist University, and a bachelor of music from Mississippi College.
The sisters have performed in concert at the St. Louis Classical Guitar Great Artist Series, the Schubert Club Courtroom Court Series, the Fort Worth Guitar Guild, and the Ensemble Showcase at the Guitar Foundation of American convention.
For the MCC concert, they will play works by Spanish, Czech, and South American composers.
Contact MCC Guitar Instructor Mitch Brantley, 601.484.8881, for details.