Meet… Curtis Bradley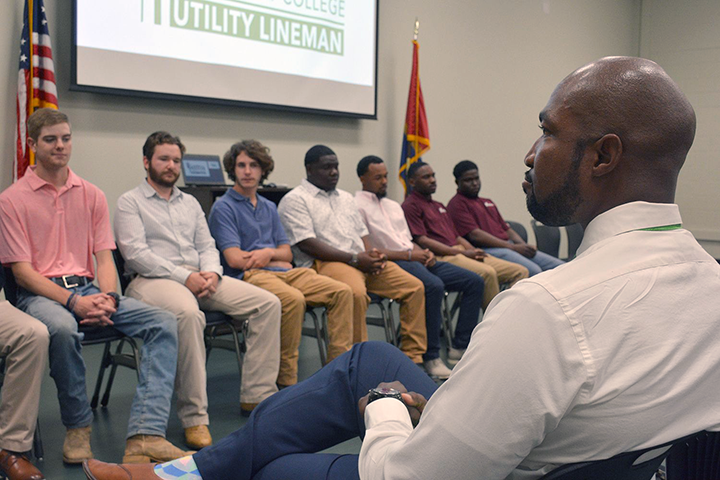 Curtis Bradley knows what it's like to balance work, school, and family and relishes sharing his talents.
"I love teaching my skills to others," the MCC Utility Lineman Program instructor said.
Bradley completed his bachelor of science degree in occupational safety and health earlier this year while also teaching and leading the first Utility Lineman Program class at the College. The 10 completers in the program learned to build, repair and maintain electrical power and distribution systems.
At the program's first completer ceremony, Bradley shared that the guiding principles throughout the program were following the three S's: Sacrifice time to help others, serving a community in need, and safety. "Safety is paramount," he said. In recent class sessions, current program students reviewed poisonous plants and the effects of Hurricane Ida and honored the families who lost loved ones in the electrical industry.
Being there for others is vital to him. "What "t led me to MCC is the opportunity to serve the community," he said.
Bradley's wife, Christena Brown-Bradley, also serves at MCC; she's the Respiratory Care Program clinical coordinator.