Awards Night ceremonies begin April 24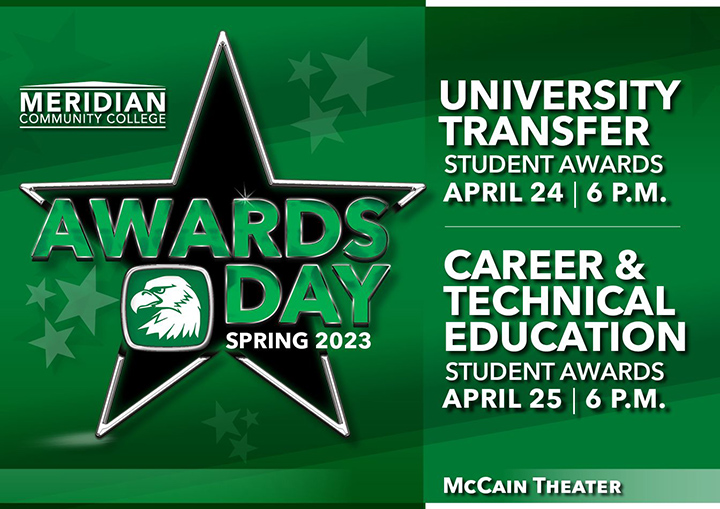 Outstanding Meridian Community College students' academic and athletic achievements will shine when spotlighted in the College's annual Awards Program. 
Two ceremonies are planned; University Transfer Awards Night will be Monday, April 24. The Career and Technical Awards Night ceremony will be Tuesday, April 25. Both ceremonies will be held in the McCain Theater in Ivy-Scaggs Hall. 
Both events serve as a way for the College to celebrate and recognize the achievements of the students who have worked diligently in their academic and athletic careers. 
To learn more about the ceremonies, contact Brandon Dewease, bdewease@meridiancc.edu, 601.481.1340.