'Annie Get Your Gun' set for June 24-26 performances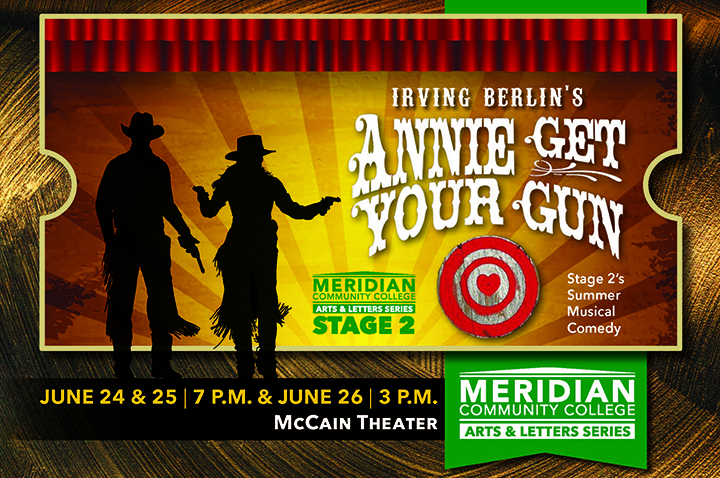 The smash-hit musical Irving Berlin's Annie Get Your Gun comes to Meridian Community College's McCain Theater on June 24-26 as Stage 2's summer production.
Curtain is 7 p.m. on June 24 and 25; the matinee begins at 3 o'clock on June 26. Tickets are $10 for adults; $5 for children.
This production, a revival of the Tony award-winning 1999 musical, boasts a well-known score of Berlin's classics, including "There's No Business Like Show Business" and "Anything You Can Do, I Can Do Better."
The play tells the tale of sharpshooters Annie Oakley and Frank Butler who compete at Buffalo Bill's Wild West Show contest. Though the pair falls for one another, they also travel on the bumpy road to love.
Stage 2 is MCC's theatrical training group for youths aged 13-19, emphasizing character development, teamwork, and community service. Students participate in committees, helping with costumes, set design, props, advertisement, and fundraising.
For tickets and additional information, visit meridiancc.edu/artsandletters.