MCC Hall of Fame ceremony to induct four to roll
Four Meridian Community College Eagles, Neil Henry, Wanda McPhail, Michele Maida Smith and Dr. Reginald Sykes will be added to the College's Hall of Fame roster on Thursday, March 25, during a ceremony spotlighting their achievements.     
Hosted by the MCC Foundation, the induction ceremony will begin at 2 p.m. in the McCain Theater. The ceremony will be live-streamed via www.mcceagles.live.
 Each year, MCC honors a group of servant-leaders who have distinguished themselves in their professions and their community service with the Meridian Community College Hall of Fame award. The annual homecoming celebration began in 2002 to promote and preserve a sense of tradition at the College.   

Honorees are alumni or former employees who have excelled in their careers and life missions and have elevated MCC's esteem through their achievements, service and association with the institution.  As noted by MCC President Dr. Tom Huebner, "We have a rich history of producing people who are difference makers in the places they live. This group of honorees is outstanding and represents the incredible breadth of impact realized by those who walk the halls of Meridian Community College. I happen to know each one of these individuals personally and could not be more pleased with their selection for this honor. We are truly proud."    
Henry, regional president of Citizens National Bank, holds a bachelor of science degree in business administration from Mississippi State University and graduated from the Advanced School of Commercial Lending at Vanderbilt University and Louisiana State University's  Graduate School of  Banking. While a student at MCC, Henry was a basketball team captain. He serves as board president of the State Games of Mississippi and volunteers as a coach and leader of many sports teams and organizations within the Meridian community.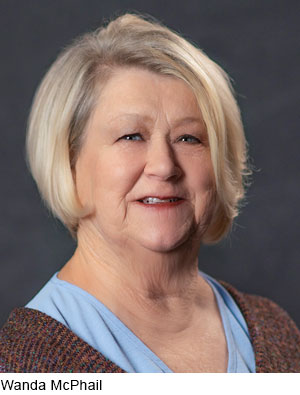 McPhail, one of the nation's most prolific community college tennis coaches, was an inductee in the Mississippi Junior College Sports Hall of Fame and the National Junior College Athletic Association's Hall of Fame as the leader of the College's Eagle program for 18 years. Eleven of her MCC players received the Arthur Ashe Sportsmanship and Leadership Award. She holds associate degrees from East Central Community College and Meridian Community College, a bachelor's degree from Mississippi University for Women and a master's degree from Mississippi State University.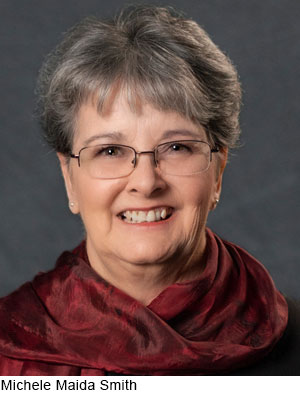 Smith, who served MCC as athletic and fitness center director as well as division chair and instructor, continues to teach water aerobics part time at MCC on an as-needed basis. Smith was also a physical education instructor and sports director for Lilydale High School in Victoria, Australia. She holds both bachelor's and master's degrees in physical education from University of North Texas. A board member and volunteer for the Meridian Symphony Association and other local organizations, Smith received the Honor Award from the Mississippi Alliance for Health, Physical Education, Recreation and Dance.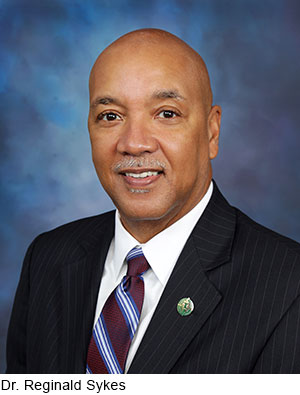 Dr. Sykes is president of Bishop State Community College in Mobile, Ala. Before taking the leadership role at Bishop State, he was president of Alabama Southern Community College. Early in his career, Dr. Sykes served as principal of Southeast Lauderdale Middle School, director of the East Mississippi Center for Educational Development at Mississippi State University-Meridian Campus, dean of students at MCC and dean of student services and vice president at Mississippi Gulf Coast Community College, Jefferson Davis campus. He also worked for the Mississippi Institutions of Higher Learning serving as assistant commissioner for community and junior college relations. Dr. Sykes earned his bachelor's and master's degrees from Jackson State University and his doctorate in school administration from Mississippi State University.

In addition to the Hall of Fame ceremonies, MCC recognizes its Talon Club members – those employees who have attained 30 years of service to the College. This year's honoree is Soraya Welden.  

Moreover, former employees who have passed away since the last year's ceremony will be remembered by the tolling of bells. They include Billy Earl Stubbs, Rae Ellen Gordon, Mark Chandler, Lou Weddington Hart, Clay Hamilton, Dr. Bill Scaggs, John A. Johnson Jr., Bridgette Horn, Vivian Valentine Fulton and Agnes Copeland Carter. 

Former inductees into the MCC Hall of Fame include Dr. Bill Scaggs, Tommy Dulaney, Lou Weddington Hart, Ronald Miller, Phillip Martin, Dr. Tommy McDonald, Veldore Young, Billie Sollie, David Little, Sylvia Autry, Barbara Jones, Ed Skipper, Richard Kelly, Videt Carmichael, Dr. Clarence Roberts, Norma Bourdeaux, Mark McPhail, C.D. Smith, Wallace Strickland, Ralph E. Young Jr., Esq., B.B. Archer, Jacquelyn Van Zyverden Hogan, Leslie Usher, Charles Frank Winstead, E.M. "Hoot" Gipson, Larry Love, Tony Pompelia, Gerry Purvis, Jack Shank, Gene Goldman, J.F. "Bud" Thompson Jr., F.E. "Eddie" Holladay, Pam Tvarkunas, Terry Williams, Dr. Jennifer Avara Lott, Dr. David Batarseh, Von Burt, Dr. Randy Vance, Syria Sturdivant, Esq., Dr. Ricardo Gillispie, Donald R. Massey, Gary Wilkinson, Dr. Leigh Adams White, Jamie Cater, Joyce Frank, Roscoe Jones, Joe Charles Sanders, Robert Sanford, Dr. Kim Benton, Kathy Brookshire, Dustin Markham, Esq., Joe McCraney, Mark Porter, Dr. Lana Jackson, Dr. Ben Rush, Dr. Shawn Anderson, Dr. Lavon Fluker Reed, Fannie Johnson, Dan Hollingsworth, Dr. Joe Anderson, Rev. LaBaron Hedgemon, Ret. Col. Howard Malone, Ben Scaggs, Dr. Jamie Osby Williams, Rhonda Burrage, Dr. Betty Davis, Dr. Miles Shirley, Joe Clay Hamilton, Esq., Billy Beal, Jimmie Evans, Rev. Scotty Cole, Dr. Kathy Baxter, Dr. Daniel Newell, Richie McAlister III, Shirley Nell Goodman, Janet Heggie, Dr. Cedric Bradley, Dusty Culpepper, Debbie Galyean Mathis, Dr. Richie McAlister, Michael Thompson, Soraya Welden, Betty Young-Cryer, McKenzie Corey Dickerson, Justice Kenny Griffis and Joseph Michael Ponds.  

The College's Hall of Fame is just one of many events happening during MCC's Homecoming Week 2021. Highlights include Ivy-Scaggs Hall dedication on March 25; Alumni and Friends Golf Tournament on March 26 and Homecoming Alumni Association opening reception, twenty-year Ivy League recruiter reception, MCC Eagle baseball game and crowning of homecoming queen on March 27. 

"We have many new events this year and the traditional events all have exciting changes and adaptations," said  Leia Hill, vice president of Institutional Advancement and the executive director of the Meridian Community College Foundation.

Hill added, "We want to foster opportunities for people to continually connect with the College - to come home and experience and share in our growth.  It's never been a better time to be an Eagle. We hope all alumni and others associated with the College will join us, either in person or virtually."