MCC salutes top students with virtual ceremony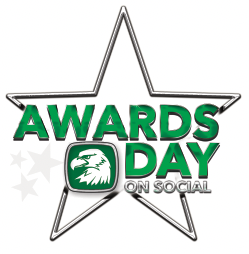 Outstanding Meridian Community College students' academic and athletic achievements shone as they were spotlighted in the College's annual Awards Program.
This year's ceremony was presented via social media, where winners were revealed on the College's Facebook and Instagram accounts. Students in both the University Transfer and Career and Technical programs were celebrated in the awards program.
MCC sophomore Lucas Thomas received the H.M. Ivy Award, a recognition given to the most outstanding graduating sophomore. The recipient is active on campus and has shown a positive impact in the school and surrounding area. Thomas, involved in many campus organizations, including the academic honor society Phi Theta Kappa and Phil Hardin Foundation Honors College at MCC, was accepted to the University of Mississippi's Trent Lott Leadership Institute for the fall. Majoring in public policy leadership, Thomas wants to continue his education and study law.
MCC Foundation scholarship award winners included Grace Brown, Royalty Scholarship; Christopher Hopson and Tara Shelton, Phil Hardin Scholarship; Morgan Marlow, Rosenbaum Scholarship; Morgan Mayatt and James Pruitt, Mississippi Power Heritage Scholarship; April Miles, Anna Munn Bennett Scholarship; Camryn Parten, Kaymen Russell and Ragan Williamson, H.M. Ivy Scholarship; Jimmyia Smith, Cochran Scholarship and Lucas Thomas, Johnson Scholarship.
To view all MCC students selected for awards, please visit meridiancc.edu/awardsday, MCC's Facebook page, or MCC's Instagram page.