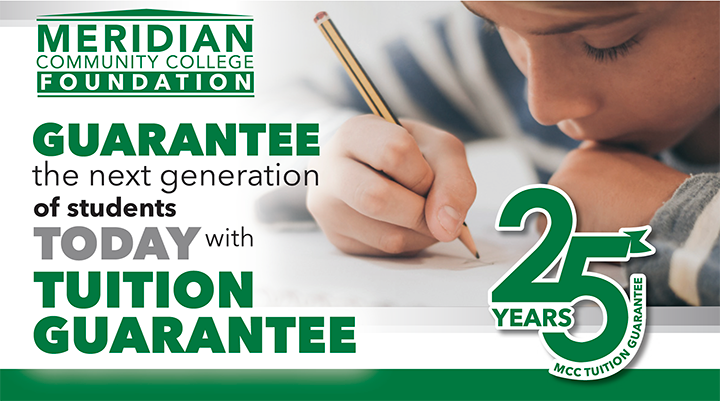 Meridian Community College and the Meridian Community College Foundation are committed to investing in the future of Lauderdale County; the education of its students is the cornerstone of that future. By guaranteeing tuition for four semesters, the MCC Foundation is prepared to invest in residents of Lauderdale County who graduate from a Lauderdale County high school.
For many high school graduates, the greatest barrier to attending college is financial. Tuition Guarantee gives students a reason to prepare for college. Before this program, many students felt there was no chance for them ever to attend college. This unique program is helping to educate our high school graduates and put them to work right here in our community. An educated workforce means a more prosperous future for all.
The Tuition Guarantee Program has helped over 8,000 students since its inception in 1996. The MCC Foundation's committed Board of Directors work diligently each year to raise monies required to fund this program. Tuition Guarantee directly impacts our enrollment and our number of graduates. Meridian Community College is strengthening our community through education and training. With your help, the Tuition Guarantee Program is changing the lives of Lauderdale County families.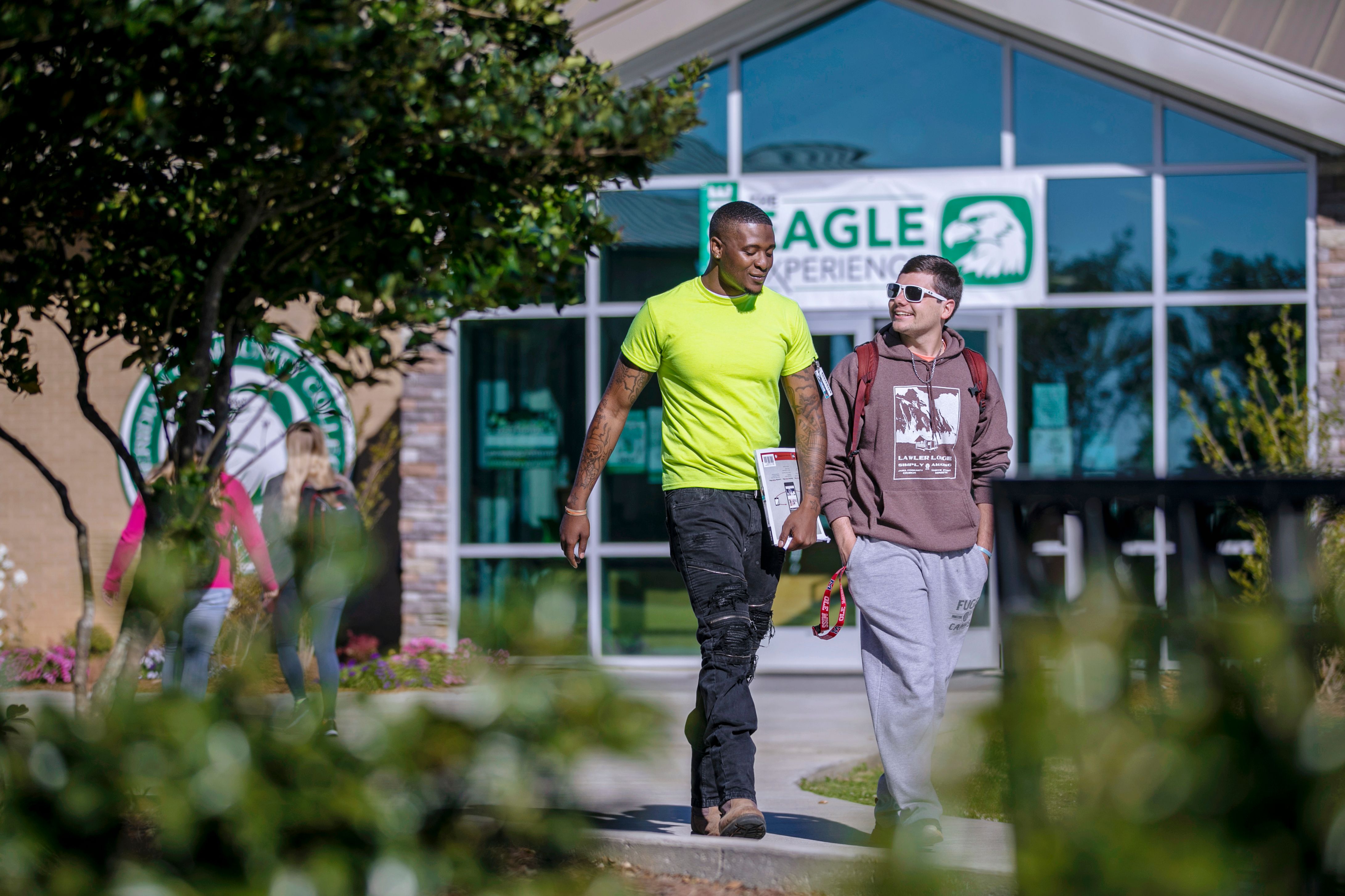 Benefits of Tuition Guarantee:
Prepares our students to meet the ever-changing challenges of today's world

Provides a trained workforce

Helps students obtain job skills and life skills

Eliminates the financial barriers that prevent enrollment and success in college

Ensures economic prosperity by giving Lauderdale County students the opportunity to obtain a quality education

Tuition Guarantee is available to any student who meets the following requirements:
The student must be a Lauderdale County resident who is a spring graduate of Meridian High School, Lauderdale County schools, Lauderdale County private schools, or a home school student.


The student must apply and enroll by the fall semester following high school graduation.

The student must complete and submit a "Tuition Guarantee" packet, which includes all state and federal assistance forms, such as Free Application for Federal Student Aid (FAFSA) and Mississippi Tuition Assistance Grant (MTAG).

The student must take the American College Testing Program (ACT).

The student must maintain full-time enrollment at MCC.

The student must maintain at least a "C" average at Meridian Community College.

The student must agree to send all grades to his or her parents.
GUARANTEE TUITION TO THE NEXT GENERATION OF STUDENTS TODAY