International Students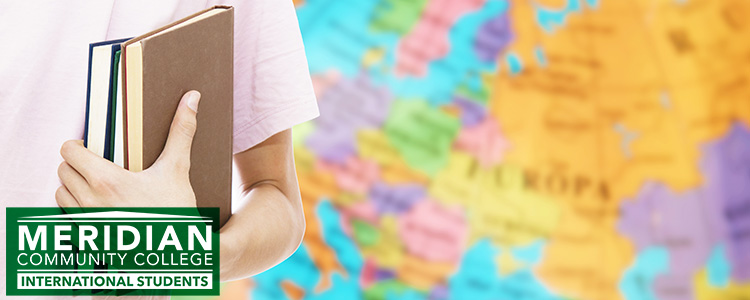 International Students are students who are not United States citizens or permanent residents and are citizens of another country.

Deadline to apply for Fall (August) is May 01
TO APPLY TO MCC, PLEASE SUBMIT THE FOLLOWING DOCUMENTS FOR EVALUATION:



INTERNATIONAL STUDENT APPLICATION FOR ADMISSION - This application must be filled out in full and signed by the student.

PASSPORT - A copy of the student's current, valid passport.



STATEMENT OF FINANCES FORM - This form must be signed by the student and any persons pledging financial support (parents, sponsors).



AFFIDAVIT OF SUPPORT - Must be filled out and signed by any persons pledging financial support for the student (parents, sponsors), with notary signature and seal or bank stamp/seal.



FINANCIAL DOCUMENTS - A copy of all financial documents (such as bank statements) belonging to each individual pledging financial support for the student. These documents must be from within the last 3 months and translated in English if in another language.



TRANSCRIPTS & CERTIFICATES - An official high school/secondary school transcript, which includes a graduation or completion date, as well as any certificates that may be required by the student's home country to demonstrate completion. These must be translated in English.



ACT/SAT SCORE REPORTS - An official American College Test (ACT) or Scholastic Aptitude Test (SAT) score report.



TOEFL Score Report - An official TOEFL score report with a minimum score of 61, OR if the student is originating from a non-English speaking country, an official Duolingo English Test score report with a minimum score of 95



INTERNATION STUDENT HEALTH INSURANCE - Proof of international student health insurance coverage (not travel insurance) for the student's time at MCC. This can be secured after acceptance and provided to our offices upon arrival.


---
Please Note:
Certified mail is preferred for submission of documents, but official PDF documents sent by email attachment to international@meridiancc.edu will also be acceptable.

Documents provided by email must be scanned images; photos and screenshots are not acceptable.

MCC may still request physical copies of emailed documents to be mailed if needed for closer evaluation.


Please direct all mailed document submissions to:
Meridian Community College
ATTN: Office of International Admissions
910 Hwy 19 North
Meridian, MS 39307


INTERNATIONAL STUDENT ADMISSION APPLICATION
For more information:
Office of International Admissions
international@meridiancc.edu
601.483.8241