Ivy League Recruiters
Meet the 2021-22 Ivy League Recruiters
The Ivy League Recruiters serve as MCC's recruiting corps. Students serve as tour guides, assist with recruiting events and represent the college. The Ivy League Recruiters are led by MCC's Student Engagement Department.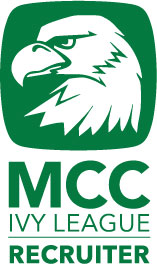 What is an Ivy League Recruiter like?
Strong leadership and communication skills
A desire to help new and returning students
Ability to work effectively and relate with a diverse group
What does an Ivy League Recruiter do?
Serve as the host and leadership ambassador for campus events (including but not limited to campus tours, college/job fairs, high school visits, and Liftoff)
Acquaint new students with MCC traditions, student services information,
campus environments, activities, and facilities
Assist the Office of Recruiting
Work weekly office hours, attend monthly meetings and participate in a Summer leadership retreat
For more information:
Mandy Hurtt, Lead Recruiting Coordinator
mhurtt1@meridiancc.edu
601.484.8818