Student Engagement
Welcome!
It is our goal to ensure that students involved with Meridian Community College have a fantastic experience. Whether you are in the process of trying to decide what college you want to attend or if you have already committed to becoming an Eagle, MCC has something for you to get involved in.
Our effort is to make sure that you have a variety of events to tell stories about in the days ahead. From movie nights in the theater and game nights in the Quave, to the Eagle Experience and Spring Fest, we want MCC to be memorable for you. Take advantage of these opportunities and be sure to remember that you are currently living what will one day be, the good ole days. Make the most of them.
GET INVOLVED WITH STUDENT ORGANIZATIONS
MCC has many student organizations that are open to all students! If you are interested in joining, contact a member of the Student Engagement Staff.
Baptist Student Union (BSU)
Provides Christian fellowship and serves as a Christian witness to the campus and community.


The Dimensions Vocal Ensemble & Band
They are composed of MCC students to showcase musical performance talents. Perform on and off-campus.


Eagle eSports
Eagle eSports was organized to provide a fair and welcoming environment for all those interested in eSports and the competitions involved. Eagle eSports is open to all MCC students in good academic standing.


Fellowship of Christian Athletes (FCA)
Open to all students and athletes to have a time of Christian fellowship and fun.


Hispanic Outreach and Leadership Association (HOLA)
This organization serves to advance our Latinx community through cultural exchange while building leadership skills and characteristics of successful individuals.


Intramural Sports
Intramural Sports include 3-on-3 basketball, three-on-three soccer, volleyball, bowling, and many others. Teams are made up of current MCC students, both male and female.


Ivy League Recruiters
The Ivy League Recruiters serve as MCC's recruiting corps. Students serve as tour guides, assist with recruiting events and represent the college.


MCC Concert Choir
Open to all students who enjoy singing together, socially connecting, and pursuing musical excellence in a diverse community while building memories to last a lifetime.


Phi Theta Kappa (PTK)
PTK is an international honor society for community and junior colleges. The organization promotes the hallmarks of leadership, scholarship, service, and fellowship. MCC's local chapter is the Nu Upsilon Chapter. Membership is open to any student who has earned 12 semester hours toward an associate degree program at MCC and has a grade point average of 3.5 or better on a 4.0 scale.



Student Government Association (SGA)
Meridian Community College SGA was formed to deal effectively with student affairs, develop good citizens through government experience, work with the administration in all matters affecting students' welfare, and direct student endeavors that may benefit the students. MCC SGA is open to all students enrolled in at least one credit hour at MCC.

Marketing/Technology Association (DECA)
This organization is designed to allow students to be academically prepared, community-oriented, professionally responsible, and experienced leaders in various business fields.


Restaurant/Hotel Technology (DECA)
Strives to develop future leaders in the hospitality area by helping students grow and develop as professional managers. Programs and activities are planned to focus on the hospitality/tourism industry.


Phi Beta Lambda (PBL)
Seeks to bridge the gap between school, community, church and civic activities, and organizations and to help students become functional, productive citizens of their community while earning a living. Phi Beta Lambda offers scholarships, conferences, social activities, and school activities. Any student taking one business or computer course is invited to become a Phi Beta Lambda member. Phi Beta Lambda is open to students in the Business and Office Technology and Information Technology programs.


Student Association of Broadcasters (SAB)
This student organization is open to Broadcasting students. It provides a hands-on approach to learning broadcasting skills at MCC and our community.


Student Association of Early Childhood Profession


This student organization is an educational organization concerned about young children's care and education. The organization helps each person grow as a professional working with young children.
Association of Surgical Technology Student Association (ASTSA)
ASTSA promotes knowledge about surgical technology and provides opportunities to develop professionally.



Dental Hygiene Student Association
Affiliated with the American Dental Hygiene Association, this organization promotes and sustains dental hygiene practice by increasing awareness of preventing oral diseases from improving the public's total health. The organization actively participates in off-campus presentations educating the public in preventive measures and stays abreast of current events in the dental hygiene profession to promote the highest standards in the field.



Health Information Technology Association (HITA)


HITA promotes Health Information Management's study and seeks to recognize Health Information Management as a community profession while instilling leadership qualities in the HIT student.



Health Occupation Students of America (HOSA)
The purpose of this organization is to give students who are enrolled in the Health Occupation Programs at Meridian Community College an opportunity to interact with other students in the healthcare field and provide valuable information concerning relevant healthcare topics.


Medical Assisting Technology Students Organization


MATS serves to instill knowledge in medical assisting students and promote leadership skills within the MAT student.



Physical Therapist Assistant Student Organization (PTASO)


PTASO strives to educate the public about physical therapy, provide a source of continuing education for PTA students, and further develop each member's leadership qualities and individual responsibility.



Student Association of Medical Lab Technology Student Organization (MLTSO)
This organization aims to expose students who are enrolled in the Medical Laboratory Technology Program at Meridian Community College to the profession of Medical Laboratory Science. Developing leadership qualities and participation in on and off-campus service projects is the focus of this organization.



Student Association of Respiratory Care (SARC)
Organization to introduce the respiratory care students to the various opportunities found within this study field.
Skills USA Industrial Club of America
Skills USA Industrial Club of America develops progressive leadership in Trade and Industrial Education students.
Health Occupation Students of America (HOSA)
The purpose of this organization is to give students who are enrolled in the Health Occupation Programs at Meridian Community College an opportunity to interact with other students in the healthcare field and provide valuable information concerning relevant healthcare topics.


Organization of Student Nurses (OSN)


Open to all students in the Associate Degree Nursing Program at MCC, OSN serves to promote public understanding of the Associate Degree Nurse's role, aid in developing the whole person, and instill the responsibility for people's healthcare from all walks of life.



Student Practical Nursing Organization (PN)
Assists in the growth and development of the nursing profession, leadership, and individual responsibility of the Practical Nursing student.
THE DAVID H. QUAVE STUDENT LIFE CENTER
The Quave is a state-of-the-art facility where student life comes alive! It is the home for the myriad of activities tailored to connect you with the campus community. Whether you're gearing up for Intramural Sports, checkout out our Campus Life Events, or seeking a chill spot to relax and connect with friends, The Quave is your go-to destination!
Meet the Student Engagement Staff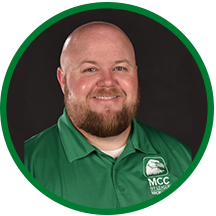 Brandon Dewease
Associate Dean of Student Engagement
"MCC is where the adventures of
the great unknown meet the familiarity of home. It is the best of both worlds. Be responsible, work hard, and make lasting friendships."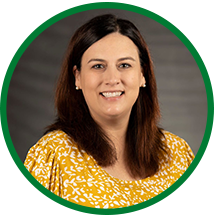 Mandy Hurtt
Director of Recruiting
"MCC has a friendly atmosphere and community that makes you feel like you belong. The college is invested in its students and offers a support system to help them succeed."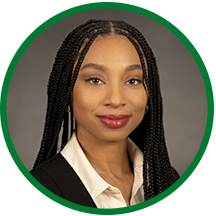 Kelli Wallace
Director of Housing & Student Activities
"MCC is a safe and helpful place to make the first step in securing your future. The staff genuinely cares about your well-being and strives to serve you in all ways possible."